Ian Mathews, Trinity's Chief Financial Officer, is to leave his post this year. Mathews will take up a post as Vice-Chancellor of Administrative and Financial Affairs at Abu Dhabi University.
Mathews will leave the post on December 7th, after 24 years in Trinity. He became Chief Financial Officer in 2009.
In a tweet, Provost Patrick Prendergast said: "Ian has had a tremendously successful 24 years in Trinity and we wish him well."
ADVERTISEMENT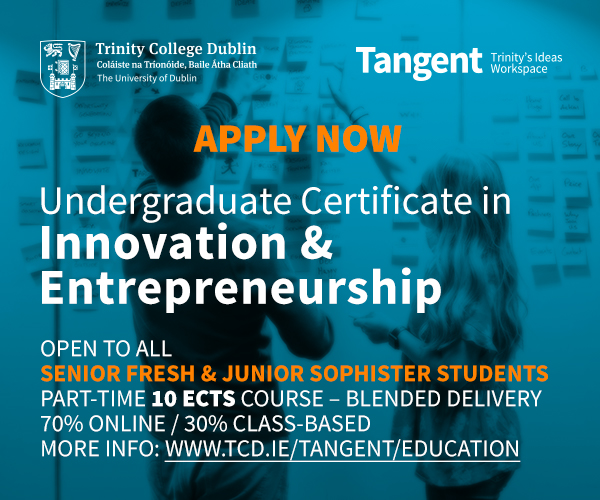 In April, Trinity's Financial Services Division, which was led by Mathews, was named Finance Team of the Year at the Irish Accountancy Awards. Previous winners of the award include Nissan Ireland and finance firm Fexco.
In an email statement to The University Times at the time, Mathews said: "It was a privilege to be shortlisted alongside such esteemed organisations, from all sectors and to win surpassed all our expectations."
"Having experienced huge organisational change over the last 10 years, I am very proud to say that every member of our team has contributed to our transformation into the high performance finance team we are today", he added.
Mathews has managed the College's finance at a time when the university has faced huge financial struggles, with a severe lack of government funding for higher education.
In a press statement, Mathews said it had been a "pleasure and a privilege to work in Ireland's premier University".
"I have thoroughly enjoyed my time working with great people throughout the organisation and I want to thank all who have supported me over the years. After 24 years in Trinity, it will be a significant change however I am excited about the future and relish the challenges ahead", he said.
Provost Patrick Prendergast said in the press statement: "Ian has made a significant contribution at one of the most difficult junctures in Trinity's recent history. He has helped to turn around the university's finances in the wake of the financial crisis.
"These have been difficult times for universities however Ian's stewardship, characterised by his commercial focus and his personal and professional skills, has helped to ensure that Trinity has emerged from the crisis in good shape. I'm sure that he will bring his full energy and commitment to his new role", Prendergast said.
In January, Mathews told a gathering of postgraduate students that College's financial position was the result of the lack of state funding for higher education and admitted that, faced with underfunding, fee increases for postgraduate students were one of the few options left to Trinity.
Speaking to The University Times last year, Mathews said, at a time of underfunding, "you can contract in that environment and you can batten down the hatches, or you can take more of an aggressive approach in terms of generating revenue streams so you're not reliant on the exchequer".
In September last year, Mathews told The University Times that College was set to record a deficit again this year, after suffering a €9.4 million deficit the previous year. This figure was significantly lower than the deficit of €34 million posted in June 2016.
The deficit presented to the College board in March 2017 showed Trinity's underlying operating profits, known as earnings before interest, tax, depreciation and amortisation, had increased significantly from a deficit of €2.6 million in 2015 to a surplus of €8.4 million.
Mathews said a "fee income" would have to be looked at as a mechanism to increase the College's income, not only in terms of increased student numbers, but "how we can charge more". Mathews said €10 million would be generated by increasing the existing student contribution fee by "€1,000 to €1,500" more per undergraduate and said "that's our issue solved, more or less".