Trinity's Prof Jane Ohlmeyer, the Director of the Long Room Hub, sat down with former US Vice-President Joe Biden this week, while promoting the launch of The Cambridge History of Ireland in Washington DC.
Ohlmeyer met Biden alongside Thomas Bartlett, James Kelly and Brendan Smith, with whom she co-edited the book.
In an email statement to The University Times, Ohlmeyer said that work began on the book – which consists of four volumes – in 2011: "In 2014, we signed a contract with Cambridge. A lot of thinking went into this. In 2014 there was a conference where we brought all of the contributors together, said what we were doing and said we wanted all of the volumes to come out at the same time.
ADVERTISEMENT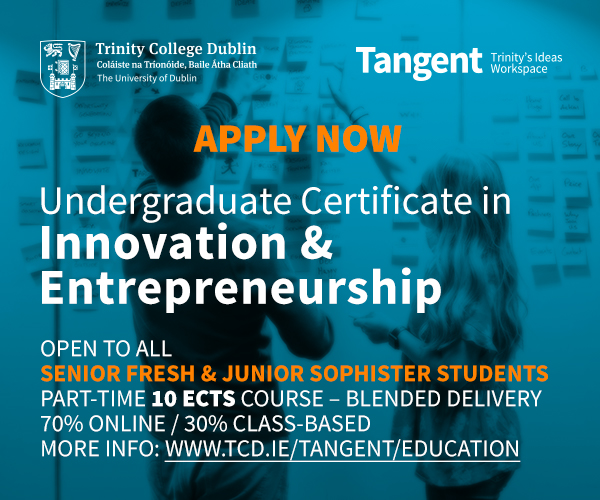 "That takes a huge amount of coordination. So then we just worked really hard between 2014 and then getting them to the publishers basically two years later", she said.
The Cambridge History of Ireland was first launched by President Michael D Higgins in April 2018 in Dublin Castle. In the UK, former Prime Minister and Conservative politician John Major launched the book in the Irish embassy in London. Launches also took place in Belfast and Cambridge, and the book is now on sale worldwide.
Ohlmeyer said she and her editors were "thrilled" that Biden helped with the book's launch. "Obviously he's very very proud of his Irish background and ancestry. And he used the launch as an opportunity to share with everybody his Irishness and his love for Ireland. He clearly is crazy for Ireland and it's lovely to see his passion and enthusiasm for Ireland."
The book, Ohlmeyer said, "came out remarkably quickly for a work of its scale". "We've been in America to mark the US launch. We were in Washington on Monday night and Joe Biden launched it. And then now we're here in New York and we'll launch it in New York tonight and tomorrow we'll be in Boston."