Unwoman Part III is a collaborative effort between Australian feminist theatre company The Rabble and Dublin artist Maeve Stone. It comes to the Samuel Beckett Theatre as part of this year's Dublin Fringe Festival. An intensely physical one-woman show performed by the illustrious Olwen Fouéré, Unwoman Part III is in fact the first part of a planned trilogy centring around Unwoman: a being in a constant animalistic state of change and a post-menopausal creature who carries her unborn child with her and gives birth to rock after excruciating rock.
First and foremost, Unwoman Part III is not for everyone. The opening night's crowd gave a loud ovation, with many standing. Others, however, were visibly confused or bored throughout, left halfway through, or complained afterwards. A play that deals in symbolism for the majority of its 60-minute runtime, it rewards active consideration of the visual and auditory spectacle with a lasting and developing engagement. However, this play is not a comfortable watch or necessarily entertaining throughout its 60-minute runtime. Those less interested in decoding symbols and reconsidering their own reactions to the imagery will feel less than satisfied.
From the opening minute this play is intense. The impressive sound design is immersive, with subtle tapping and scraping sounds heightening audience discomfort. The set design is instantly arresting, presenting the audience with a post-menopausal and haggard woman lugging a near comically sized baby-bump around while attached to an umbilical-like rope that leads up to the gantry. Later, live film is projected onto a huge white backdrop from three cameras throughout the theatre filming the performance, one of which is manipulated by Unwoman. Dry ice pumps onto the stage creating an eerie atmosphere for the ensuing painful and captivating performance.
ADVERTISEMENT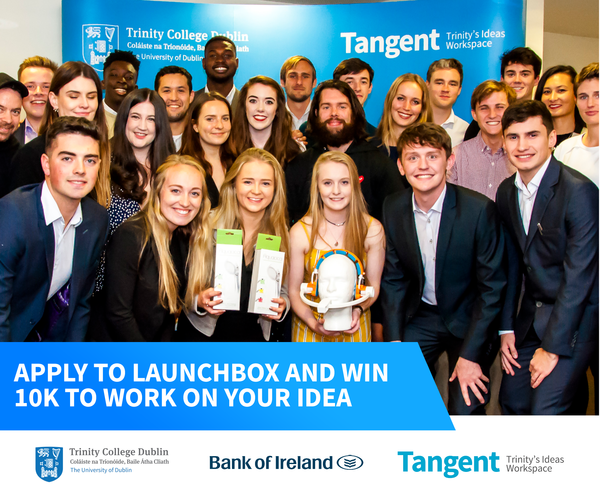 Olwen Fouéré's performance is undeniably nuanced, controlled and powerful. She writhes across the stage like a wounded animal and her cries of pain come from a deep and harrowing place. The actress meditates for an hour before every show, and her vocal restraint and force mixed with her disarmingly unwieldy physicality make for a performance that will stay with the viewer.
Aided by the increasingly off-beat and unnerving sound effects, as well as the surveillance-like aspect of the projected film and Unwoman's tethered body, the piece recreates a primal human fear: being caged. Those of a nervous disposition or victims of trauma may consider avoiding this play, as the excruciating pain presented is immersive and prolonged.
However, those who do brave this play (which leans towards performance art) will find a work of technical prowess that will baffle and ensnare, and a striking portrayal of womankind's pain in grappling with her perceived use, value and power. This show is unlike any you have ever seen. Unwoman Part III runs from September 12th to 16th at Samuel Beckett Theatre.