The Union of Students in Ireland (USI) today protested outside private purpose-built student accommodation as part of the national day of action organised by Take Back the City.
Students' union officers gathered outside the Aparto student complex, Dorset Point, today to protest high-cost private student accommodation.
Speaking to The University Times, USI President Síona Cahill said that "over the last couple of weeks, it became increasingly obvious that it was nearly at an emergency scenario where we were hearing stories of students staying on couches. A lot of students are staying in hostels and paying night by night because they hadn't got accommodation yet".
ADVERTISEMENT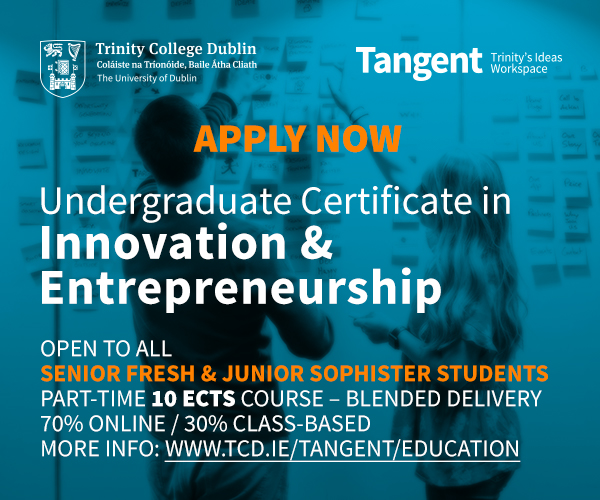 She said that the action at Dorset Point was "flowing from a motion that was passed yesterday at USI national council held in DIT supporting the national day of action and taking the student angle in particular by highlighting the significant and extortionate rents that are associated with developments of purpose-built student accommodation in the inner city at the moment".
Speaking to The University Times, Trinity College Dublin Students' Union (TCDSU) President Shane De Rís said: "Today we were at a USI campaigns meeting all day, planning fo the 3rd of October national march. Afterwards, to coincide with the national day of action undertaken by Take Back the City, for which we passed a motion of support yesterday at national council, we all went to the purpose-built accommodation at Dorset Point to protest the extortionate prices being charged by these accommodation providers."
"We're at breaking point and more and more people are taking to the streets day on day to make the point to make sure people are listening and to call for action and change on the housing crisis", he said.
USI's meeting of national council took place in Dublin Institute of Technology (DIT) yesterday and today, with a training event to prepare for the national housing march on October 3rd taking place today from 2pm to 4pm. The action at Dorset Point took place after this training.
Trinity students joined hundreds of protestors today, occupying a building in Crumlin and halting traffic on O'Connell St, as part of the national day of action.
Protestors moved to occupy a vacant building on St Agnes Rd in Crumlin – Glebe House – yesterday evening, marking the fourth building the group has occupied. The group is currently also occupying a house on Belvedere Place.
At 1pm, around 500 protestors marched from the Garden of Remembrance to O'Connell St, where they cordoned the junction between D'Olier St, Westmoreland St and O'Connell St off with banners.
The accommodation crisis has been brewing for years now all over the country. The situation has seen a rise in expensive private purpose-built student accommodation, making it difficult for students to attend college. Recently, NUI Galway Students' Union (NUIGSU) took legal action against one of the private housing complexes for huge rent increases.