Scrolling through social media on Saturday, any young person would quickly have become aware of the angry protestors blocking traffic on either side of O'Connell Bridge, demanding better housing in Ireland for the umpteenth time.
If you were keeping up with the Union of Students in Ireland (USI) on Instagram, however, you would have noticed the national students' union documenting the travails of officers as they sat comfortably in a classroom undergoing steward training for the upcoming National March for Housing. The contrast between the fearless protestors shutting down the city and the smiling faces of its officers, with #StudentLockin plastered on their t-shirts, was jarring at best and eye-rollingly inconsequential at worst.
Despite having passed an emergency motion at National Council the night before to ensure the union had a mandate to support Saturday's action, they were nowhere to be seen at the core protest in Dublin.
ADVERTISEMENT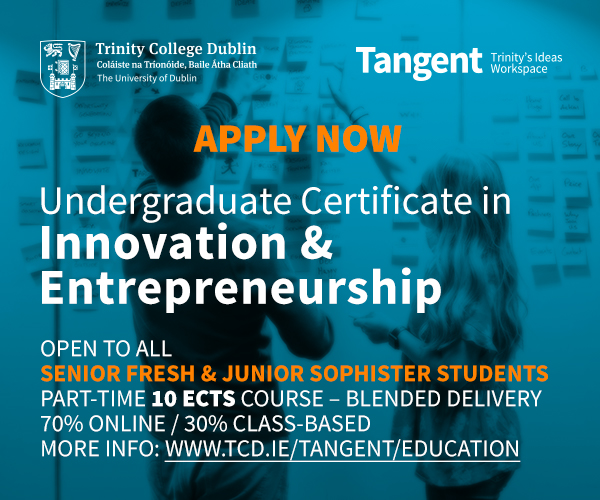 Instead, an hour or so later – once the training was over – the officers lined up on the pavement outside a private purpose-built student accommodation complex on Dorset St, brandishing signs as they sat shouting in protest of overpriced housing for students.
This Editorial Board has already bemoaned USI's shift in focus away from the fight for higher education funding, but surely if the national union has set its sights firmly on improving the student accommodation situation, it would have been prudent for them to be at the frontlines of the cause, championing the issues facing its members.
It is ludicrous to suggest that National Council, where the training was held, was an excuse for being AWOL at a nationally significant protest on USI's headline issue. Worse, the prioritisation by union officers of a logistical meeting over direct action leaves the distinct impression that our national union is completely out of touch.
It's not as if the action on Saturday was unmissable or essential, but USI's decision to favour a limp, self-organised protest means the union has sidelined itself at a time when Irish people are paying more and more attention to intensifying and unprecedented protests, something that's supposedly USI's forte.