Trinity College Dublin Students' Union (TCDSU) has secured €18,800 so far this year through advertising, sponsorship and marketing, marking a 31 per cent increase on the amount raised by this point last year.
Last year's Communications and Marketing Officer, Úna Harty, raised roughly €14,380 by this time of the year.
Paraic McLean, the current Communications and Marketing Officer for the union, in an email statement to The University Times, said: "Securing sponsorship has been much easier due to the relationships that we have formed with local brands and businesses."
ADVERTISEMENT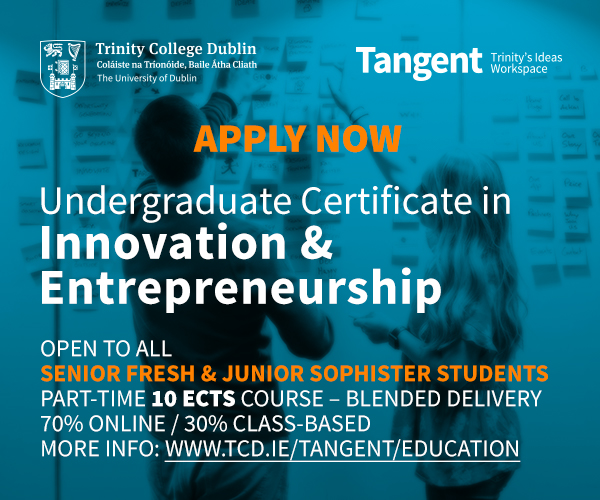 "Each year the Communications and Marketing Officer forms relationships with new brands, making it easier for their successor to continue securing sponsorship for the Union."
"I plan to continue securing sponsorship from companies and brands to ensure that the Union can continue to provide worthwhile services to students", McLean said.
Last year saw the TCDSU secure a partnership with Offbeat Donuts, which coincided with the union's shop in House Six reporting a €10,000 profit.
The partnership, however, came to an end after just one year. Speaking to The University Times last month, McLean said: "This contract expired at the beginning of the summer and Off Beat Donut decided that they did not want to maintain their brand on campus." He added that "the reason for the removal from our shops was never clarified".
McLean stated that due the "commercially sensitive nature" of his work, he "cannot discuss what is upcoming with sponsors but we are on track to increase our income from sponsorship over the coming months".
TCDSU has been under financial pressure for years, but last year it halved its shortfall, reporting a €15,000 deficit. In previous years, the union's shops in House Six and the Hamilton posted a loss of €6,500, with Refresh, the union's computer repair shop, also recording a loss.