The number of Trinity students taking part in exchange programmes outside Europe has increased by 97 per cent in the last five years, The University Times has learned.
In an email statement to The University Times, the College's Vice-President for Global Relations Prof Juliette Hussey said: "The reason for the increase in students taking non-EU opportunities is due to the increased number we have secured over the last five years."
The Trinity Business School currently offers students nine non-EU exchange options, and the School of Law runs 10.
ADVERTISEMENT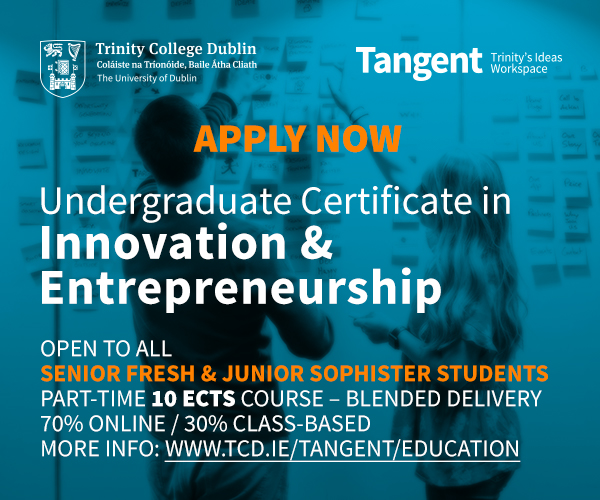 Currently, 30 per cent of Trinity's students study abroad. College is looking to increase this figure to 50 per cent through the new Global Relations Strategy, which plans to provide additional bursaries and scholarships for students studying internationally, as well as introducing more short-term exchange options.
A mobility toolkit is also being compiled, which will better enable staff to support student mobility by helping incoming and outgoing students with their curriculums and offering language-support mechanisms.
As part of the Global Relations Strategy, each School is to have a Director of Global Relations, who will be responsible for student mobility and related affairs. There currently exist Departmental Coordinators for each discipline who assist students in their application to study abroad.
The Erasmus programme remains the largest mobility programme at Trinity, with 247 university partners. However, there has been no growth in outward mobility since 2015. Hussey said that this is "probably because the focus in recent years has been on building relationships with universities outside of Europe". "The numbers of Erasmus exchanges was relatively high when the Global Relations Office was established in 2012", she added.
The College's focus on student mobility has increased in recent years, partially as a result of the Trinity Education Project, which places an emphasis on graduate attributes and holistic learning. In 2015, Trinity announced a dual degree programme in partnership with Columbia University. As part of the programme, European studies students spend their first two years in Trinity and their final two years at Columbia in New York.
Speaking to The University Times, Trinity's Director of Internationalisation Fedelma McNamara said: "Columbia was the first of its kind for us, and I think that it is something we'd like to build on in the next strategy."