Grinding against another person, kissing a stranger, breaking up with your partner and stripping in front a room of raucous older students: this was hardly the process by which first-year students hoped they would obtain a spot on the committee of Dublin City University's (DCU) Accounting and Finance Society. It was, however, the scenario that faced many at an EGM of the society earlier this month. Perform these unabashedly humiliating acts in front of a room full of people you don't know, or say so long to your chances of landing a place on the committee.
To compound matters, a sitting sabbatical officer of Dublin City University Students' Union (DCUSU) – Vice-President for Engagement and Development Karl McGovern – was not only present at the meeting but failed to call a halt to the stomach-turning events. McGovern, predictably and correctly, was roundly condemned by 28 societies for his passivity.
Not everyone was as appalled. The upper ranks of DCUSU, including President Vito Moloney Burke, have chosen to stick by McGovern. Those familiar with student politics in other universities such as Trinity will undoubtedly be surprised that calls for McGovern's impeachment have not yet reached a fever pitch.
ADVERTISEMENT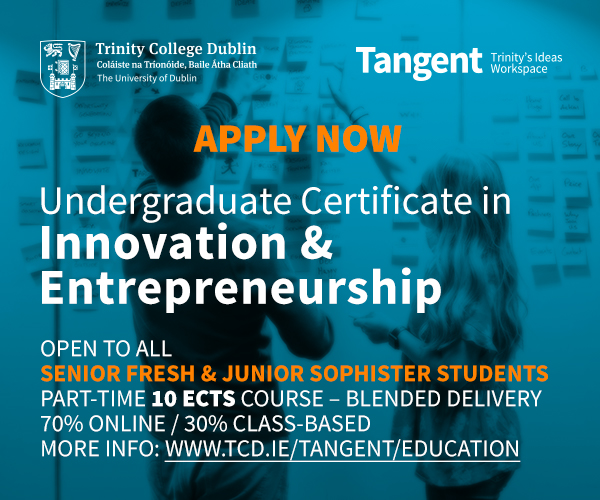 It would nonetheless be naive to suggest that similarly dismal re-enactments of US frat culture do not occur on other campuses. Speaking to Sean O'Rourke this week, the President of the Union of Students in Ireland (USI), Síona Cahill, did just that, suggesting that what happened in DCU is "not a thing in societies in Ireland".
That Cahill's comments are obviously delusional is something that will be apparent to the majority of Irish students: rumours abound about hazing sessions in the first few weeks of college. You don't need to have your ear firmly pressed to the ground – though Cahill, as the leader of the student movement, should – to hear tales of the infamous initiation challenges in many sports clubs and official societies.
For a long time, Irish universities have taken the moral high ground when it comes to hazing and toxic society activities. Perhaps the events in DCU are what's needed to provoke an examination of a culture we all pretend doesn't exist.