Students from smaller sports clubs in Trinity, supported by three staff members, are proposing the introduction of a "one club, one vote" system for the election of Dublin University Central Athletic Club's (DUCAC) Executive Committee, after accusations that bigger clubs were "swaying votes".
Following concerns that DUCAC's Executive Committee is dominated by members of larger sports clubs, Diego Coyle Diez, the captain of Dublin University Archery Club (DUAC), is attempting to bring a motion to amend DUCAC's constitution. Coyle Diez hopes to change the procedure by which officers are elected to the committee.
Speaking to The University Times, Coyle Diez said he "was approached by three staff members of DUCAC who supported this".
ADVERTISEMENT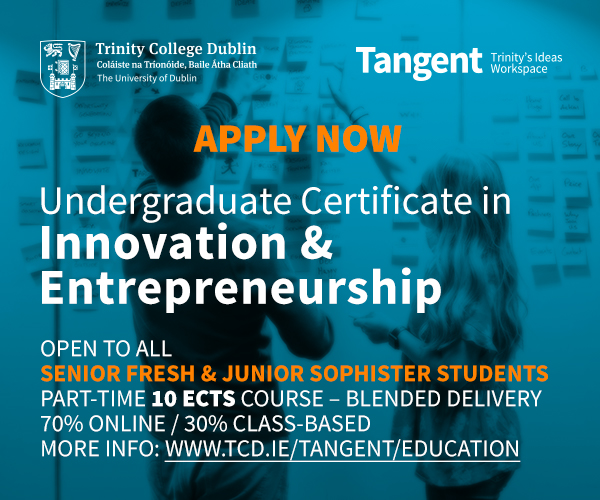 In an email sent to all DUCAC-affiliated sports clubs in College and seen by The University Times, Coyle Diez proposed that an amendment to DUCAC's constitution be enacted, which would specify that "one elective [sic] representative of each club, who are present, are entitled to vote at General Meetings".
Currently, DUCAC's constitution stipulates that "Sports Club members of DUCAC and Pavilion Members who are members of a DUCAC affiliated Sports Club, who are present, are entitled to vote at General Meetings".
Last year, The University Times revealed that DUCAC had failed to check whether those present at its AGM were entitled to vote, a move that raised concerns about its constitution. DUCAC did not check if those present at this year's AGM were eligible to vote. Journalists from The University Times were handed voting cards again this year.
Speaking to The University Times, Coyle Diez said: "Right now, if you wanted to, I could go out and say to 50 or 60 people from outside, who have never been in a sport, I could go to a society and be like 'oh we really need help in this can you send 50 people'. They have never dealt with any clubs, yet they still have an equal say and vote."
Coyle Diez said that "right now, it just seems it's all preordained who wants to be in there, so certain clubs or certain people" can exercise control.
In the email, Coyle Diez said the archery club "were surprised and, frankly, frustrated to find certain clubs actively recruiting their larger membership bases to attend" the AGM, "as a means of swaying votes".
At this year's AGM, the incumbent Senior Honorary Treasurer, Brían Ó Ruairc, who was running for the position again after the conclusion of his three-year term of office, wrote in his speech that he was aware that most members of the audience had "already been told what way to vote", and that he would not be able to change their minds.
Ó Ruairc, who was not present at the AGM, wrote in his speech: "Whether you are a member of Aikido or GAA you should be treated the same by the executive." PJ McGrane, a Pavilion Committee member, delivered Ó Ruairc's speech.
John Bolton, a former member of Dublin University Boat Club (DUBC), defeated Ó Ruairc by 165 votes to 32.
Coyle Diez attempted to bring the motion to change to constitution during the "any other business" section at the end of this year's AGM. Speaking at the AGM, he said: "It just seems unfair that a club that's trying and striving its best, but has a limited amount of numbers, doesn't have an equal say to a club that can bring double the amount."
In response, DUCAC Chair Donagh McDonagh said that a constitutional amendment was "not a matter" for the "any other business" portion of the AGM. Such an amendment, McDonagh said, would require the "whole student body" to vote on it.
DUCAC's constitution does not specify the need for a student-wide referendum when amending the constitution. Instead, a motion to amend DUCAC's constitution can be brought either by the body's executive committee or "on a Motion in writing of not less than 10 Sports Clubs". Speaking to The University Times, Coyle Diez said he had verbal agreements from six clubs that they would sign the motion.
After a motion is brought to DUCAC, the body's Honorary Secretary is required to call a general meeting within 21 days of the receipt of the motion. The motion can then be voted on at the meeting.
An amendment to the constitution requires a two-thirds majority of members present and voting.
Coyle Diez said that a number of smaller clubs have expressed interest in changing the structures within DUCAC but have been reluctant to do so, due to the influence the body has over the running of clubs and their financial viability. Coyle Diez said he feared smaller clubs would be too afraid to sign the motion because DUCAC is "the all-powerful God that decides how much money you get".
He also said that money was not the only concern of clubs dealing with DUCAC: "There are people that fear [the system], because they can't get equipment replaced, they can't get events going because they're afraid that that will be jeopardised by trying to get change."
DUCAC breached its constitution this year by holding its AGM in the fifth week of term, despite the constitution stipulating that it must be held within the first three weeks of term.
The constitution also states: "Notice of an Annual General Meeting or a general meeting shall be posted by the Honorary Secretary at the Front Gate of the College and published on the DUCAC website at least 14 days prior to such a Meeting."
DUCAC's website contained details of the AGM, but there was no notice of the AGM on DUCAC's noticeboard in Front Gate.