Students at Dublin City University (DCU) have welcomed the decision to extend Shepherd Machaya's deportation order, after the second-year student was informed yesterday that he will be permitted to stay in Ireland until February.
A statement released today by Dublin City University Students' Union (DCUSU) thanked those "who helped in anyway from signing the petition, taking part in our physical demonstrations, participated in our social media drive and providing support".
"This is a very tangible win for those who have contributed to the campaign and something that highlights the power of the student movement", the statement continued.
ADVERTISEMENT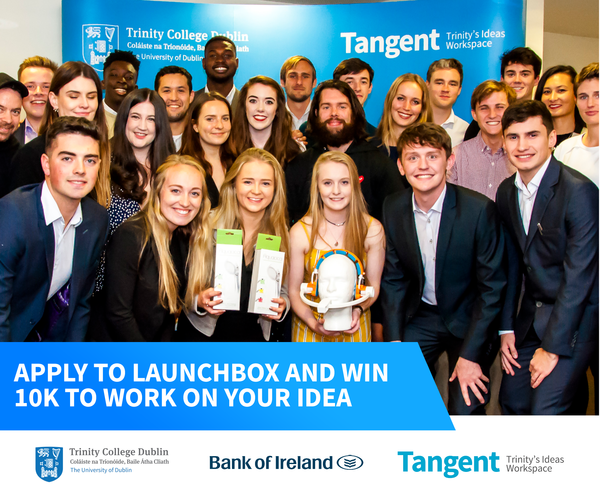 Machaya – who arrived in Ireland from Zimbabwe nine years ago and is currently living in direct provision in Laois – learned that he will be allowed to remain in Ireland until February at a meeting with the Garda National Immigration Bureau (GNIB) yesterday.
DCUSU's statement said that "this campaign is merely the end of the beginning", and that it can now "progress with an increased degree of structure and calculated progression".
"We assure you", the statement said, "that this campaign is far from finished".
In recent weeks, students and officials from DCU – including DCU President Brian MacCraith – urged Minister for Justice Charlie Flanagan to review the decision to issue Machaya with a deportation order. Students gathered outside the Department of Justice last Friday demanding that Flanagan revoke the deportation order.
A petition launched by Dublin City University Students' Union (DCUSU) last week has over 14,000 signatures. A statement released alongside the petition says that Machaya, if deported, "will be faced with the threat of torture from local 'political' groups, the very people who drove him out of the country nine years ago".
In a video released by DCUSU last Wednesday, Machaya said that "Ireland to me has become my second home. This is the only place I know other than Zimbabwe. My life is still in danger if I were to go back".
The Union of Students in Ireland (USI) has also joined calls for the deportation order to be revoked. In a press statement, USI President Síona Cahill said: "Pulling any student from their studies is unjust, pulling a man from a country where he calls home only to be sent back to where he courageously left due to life threatening circumstances is barbaric and downright immoral."
Machaya, who studies management of information technology and information systems, is a beneficiary of DCU's University of Sanctuary status, availing of a scheme that offers scholarships to a small number of asylum seekers every year.