Staffing issues in DIT have left students with reduced library hours, a shortage of lecturing staff and delays in refurbishments to student services, triggering student protests.
Dublin Institute of Technology Students' Union (DITSU) is protesting against the reduction of library opening hours and the cutting of other student services due to understaffing.
Yesterday evening, the union staged a protest outside a meeting of Dublin Institute of Technology (DIT)'s governing body, the institution's foremost decision-making body. At the meeting, the head of HR was due to make a presentation on these staffing cuts at the request of DITSU officers.
ADVERTISEMENT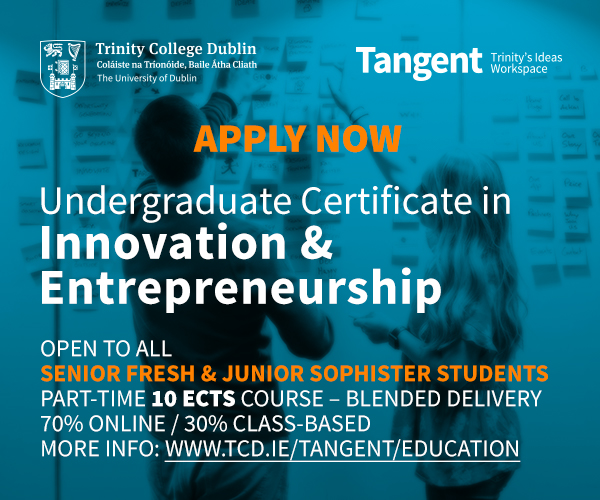 Due to delays in recruitment, DIT's library has faced difficulties with staffing and delays in the recruitment process, leaving eight vacancies unfilled. Additionally, opening hours in the library have been reduced on DIT's smaller campuses, while on the bigger campuses, the library may close unexpectedly when staff are absent.
On DIT's Cathal Brugha Street campus, the refurbishment of the student common room was delayed due to the fact that there has been no appointment of a Buildings Manager. Other staff positions have also been left vacant, with certain courses operating without lecturers.
DITSU has repeatedly raised issues to the governing body regarding cuts to services. Over the summer, the union complained that the college's health centre had been closed for the third summer in a row.
In a press statement, DITSU President Pierre Yimbog said: "It's frustrating to see how students continue to suffer at the hands of inefficient HR processes within DIT. This is more shocking that it's happening while DIT are awaiting to become a Technological University and I question if they can really live up to the expectation of providing the best services for 28,000 students."
The DITSU Vice-President for Education Rebecca Gorman stated that "the Union is appalled by this situation".
Ireland's first Technological University is to launch in January of next year, which will see DIT merge with Institute of Technology Tallaght (ITT) and Institute of Technology Blanchardstown (ITB) to form Technological University Dublin.
State funding for this new institution has amounted to €9.3 million, and DIT celebrated the launch of its €220 million campus in Grangegorman earlier this year, which the then-Minister for Education Richard Bruton called "the greatest investment we have made in many years in higher education".
However, Budget 2019 disappointed many in the higher education sector, with the government allocating just €57 million to higher education. This is despite the Cassells report indicating that €600 million per year would need to be invested for the university sector to survive.