Dublin University Association Football Club's (DUAFC) four-game winning streak came to an end on Thursday night, as they lost out 1-0 to Tolka Rovers in a rain-soaked Iveagh Grounds. With captain and main goal threat Ronan Hanaphy on the bench, the home side struggled in front of goal.
The game was sluggish from the beginning. The rain made passing extremely difficult and both sides struggled to keep possession or create chances. The opportunity of the half came with just a few minutes to go. Tolka's Eammon Moynen found himself in acres of space in the Trinity box but his shot was batted away by Trinity's keeper Devin Connolly. Overall it was a tough match to watch and it looked like one moment of magic would be enough to separate the sides.
Trinity's attack looked a lot more potent in the second half, with much danger coming from the flanks where both wingers made use of their pace to create an awful lot of opportunities. Just shy of the hour mark, Brian O'Reilly sprinted down the left wing and knocked it in to Niall Cullen whose shot ricocheted off a Tolka defender and went wide. Ten minutes later Rory Nairn used his pace to skirt past his marker before finding Stephen Ball in the box. His effort, however, sailed wide of the Tolka goal.
ADVERTISEMENT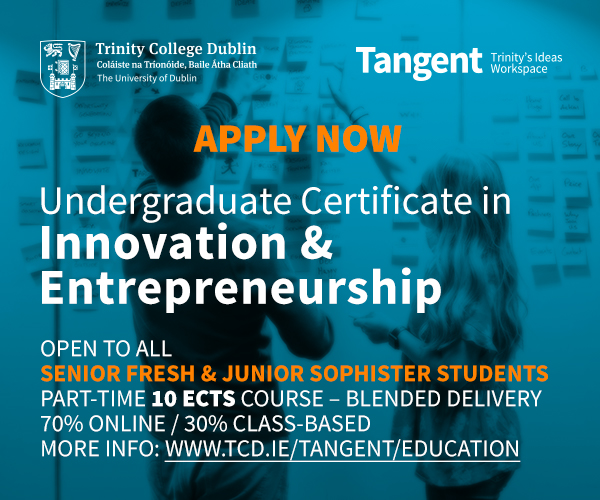 The moment of magic for Tolka came with 10 minutes left in the match after Trinity were left scrambling to defend a Tolka attack. The ball ended up nestled in the top right hand corner of the DUAFC net. The hosts, to their credit, but it never looked like it was going to happen for them. The game finished 1-0 to the visitors.
In all, the conditions made it difficult for Trinity to get their passing game going and they failed to convert the multitude of chances they created. They will need to be much sharper against University College Dublin (UCD) in Belfield next Tuesday in their first game of the Colleges and Universities League (CUFL).