Jemil Saidi of Dublin University Harriers and Athletics Club (DUHAC) was elected the Vice-Chair of Dublin University Central Athletic Club (DUCAC) tonight, at the club's 99th AGM.
Saidi defeated incumbent Róisín Harbison of Dublin University Sailing Club (DUSC), who ran for the position for a second year, and Ian Beatty-Orr of Dublin University Kayaking Club (DUKC).
A second vote had to be called after Saidi received 103 votes on the first count – just one short of the required 104. Harbison received 75 votes on the first count.
ADVERTISEMENT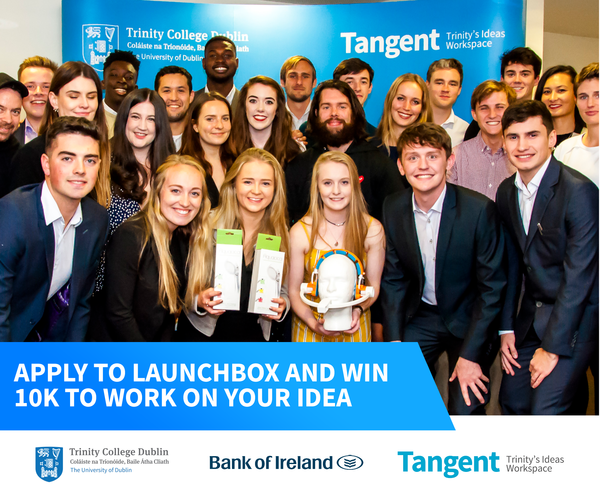 On the second count, Saidi, a fourth-year bioengineering and management student, beat Harbison by 104 votes to 90.
Speaking before the vote, Saidi said he would seek to bring smaller clubs up to the level of the bigger clubs in College, after seeing how much Trinity's Raising Our Game initiative had benefited the College's larger clubs.
At an AGM that took place after DUCAC broke with its constitution by hosting the AGM in the fifth week of term rather than within the first three weeks as specified in the constitution, the position of Vice-Chair was the highest available. Current DUCAC Chair Donagh McDonagh, a former member of Dublin University Boat Club (DUBC), is in the final year of his three-year term.
In the race for Senior Honorary Treasurer, John Bolton, a former member of DUBC, defeated incumbent Brian Ó Ruairc – who ran again tonight at the end of his three-year term of office – by 165 votes to 32.
Ó Ruairc's speech was delivered by PJ McGrane, a member of the Pavilion Committee and a former secretary of Trinity GAA. In the speech, McGrane said that Ó Ruairc knew many of those in the audience had been told what way to vote.
He said he wasn't going to show off or take potshots, and said he knew lots of people in the audience "don't like me".
Molly Flynn, a member of Dublin University Ladies Boat Club (DULBC), was elected unopposed to the position of Secretary, after Sean Cassidy pulled out of the race.
Last year, The University Times revealed that DUCAC appeared to have breached its own constitution by failing to check whether those present at its AGM were entitled to vote.
Beyond customary checks of student cards, those present were not asked whether they were members of sports clubs – a move that raised constitutional concerns.
DUCAC's constitution specifies: "There shall be Sport Club, Non-Sport Club, Pavilion, Life and Honorary members of DUCAC." The constitution also states: "Sports Club Members of DUCAC and Pavilion Members who are members of a DUCAC affiliated Sport Club, who are present, are entitled to vote at General Meetings."
Correction: 13:05, October 12th, 2018
An earlier version of this article incorrectly spelled Jemil Saidi's name.
---
Cormac Watson, Joe Dudley and Tadhg Browne also contributed reporting to this piece.