For some time now, Trinity has considered itself a champion of accessibility – and, it must be acknowledged, with some degree of justification. In the last decade, through initiatives like the Trinity Access Programme (TAP), the College has managed to partially overturn a centuries-old reputation for trenchant elitism – inspiring in the process similar strategies in Oxford and Cambridge.
Through TAP, Trinity has now reached its target of having a quarter of undergraduates come from underrepresented backgrounds. At the same time, the College has also been pouring its efforts into widening the admissions funnel through other means.
In 2013, Trinity launched its Northern Ireland Engagement Programme. At the time, Provost Patrick Prendergast said "Trinity has historically been a university for the whole island". The programme created alternative admission routes for students from the North and ensured a strong Trinity presence at careers fairs there. Despite a wobble in numbers this year, ostensibly due to uncertainty around Brexit, the College successfully upped its Northern Irish undergraduate intake for four years in a row.
ADVERTISEMENT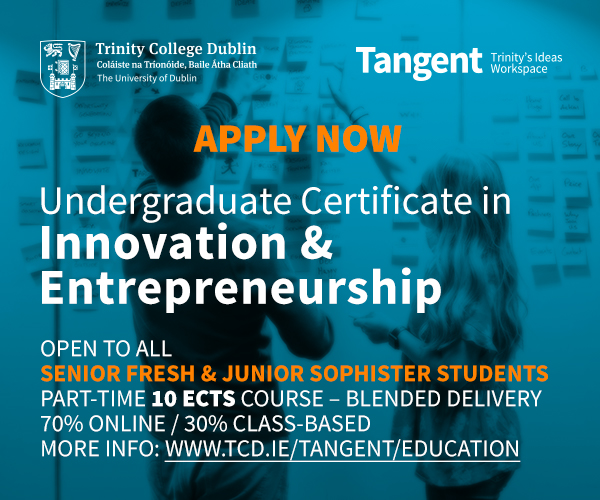 In addition to this, the latest report from Academic Registry shows that the number of non-EU students has risen, while the number of EU students has remained stable. All in all, not a bad turn-out for Trinity – or so you'd think.
Amid these fruitful figures, there remains one demographic that's conspicuous by its absence: Irish students from outside Leinster. According to the report, 79 per cent of incoming Trinity students in 2016 were from Dublin or Leinster. Somehow, despite its eagerness to attract students from all walks of life, the College has managed to overlook a cohort of students that is practically on its doorstep.
Clearly, there are obstacles preventing students in Connacht and Munster from considering Trinity as a place to study, but the College has yet to identify these invisible barriers, nevermind actively tackle them.
Trinity may, in many ways, be a pioneer of accessibility, but by failing to account for students in counties such as Limerick and Galway, the College's noble aspirations to be a "university for the whole island" will ring hollow.