At 19, with her hands and feet bound, Nuala Ní Dhomhnaill made the journey to West Kerry in the boot of a car. It was 1971, and even though her father had given her permission to get married, relatives were making one last desperate attempt to prevent the union by incarcerating her in a state mental institution. Her Turkish fiancé had caused quite a stir in rural Kerry. However, in the midst of her traumatic exile, armed only with an edition of Shakespeare's sonnets, Ní Dhomhnaill realised her poetic aspirations.
Last night, Prof Jim Lucey, a clinical professor of psychiatry in Trinity, teased out these issues and spoke with Ní Dhomhnaill about the intersection of poetry and mental health. Poetry Ireland hosted the event in their grandiose headquarters on Parnell Square. The atmosphere was decidedly bourgeois, with complimentary red wine at the door and tapestries donated by the Seamus Heaney estate on the wall.
Lucey, who is also the Medical Director of St Patrick's Mental Health Services, carefully probed into Ní Dhomhnaill's turbulent past, which provided more than enough content to fill the hour. For instance, at five years old Ní Dhomhnaill was sent to a Catholic boarding school in a Munster Gaeltacht – a far cry from her native Lancashire – where she spent six weeks in silence.
ADVERTISEMENT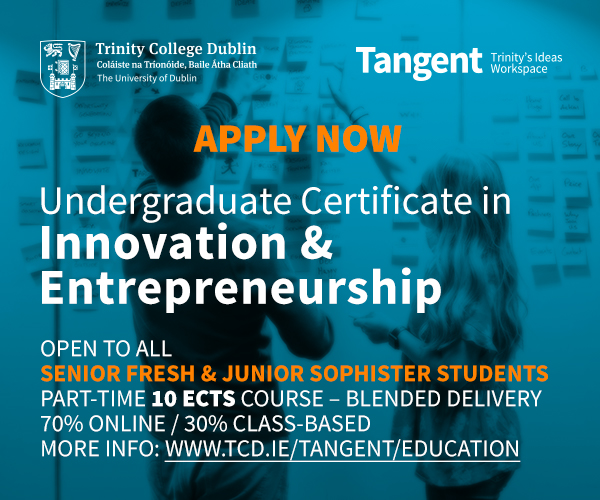 Again and again, Ní Dhomhnaill returned to the problematic relationship she had with her mother, one that was never fully resolved. It was clear to see that this troubled relationship was and continues to be a potent influence on Ní Dhomhnaill's poetry.
Continually counterpointing the recollections of her painful childhood was Ní Dhomhnaill's account of a long-running love affair with the Irish language. For her, the "music" of poetry always comes first, a belief that was confidently emphasised by readings of her own poems as Gaeilge.
Language aside, reading and writing poetry provides Ní Dhomhnaill with an escape from the harsh realities of the world. Poetry is a place where she can find an alternative perspective on life. Therefore, her work is littered with the fantastical – most notably in her unabashed fascination with mermaids.
Lucey's gently prodding interview style managed to illuminate the poetry within the context of Ní Dhomhnaill's personal struggles, blending the poetic with the biographical. This dialectic of psychologist and poet brought forward unique moments of mutual admiration, most noticeably in a discussion concerning Elizabeth Bishop's "The Moose".
This year has not been an easy one for Ní Dhomhnaill. She is currently recovering from the third of three strokes in the past 10 months, a fact that is hard to believe while listening to the vitality and humour that permeate her recitations and personal reflections. This new dynamic has added yet another dimension to the complex relationship between her work and her mental health. For the poetic mind, the spectre of memory loss poses a uniquely tragic threat, a threat she fearlessly admits she has come to face. Her response has been absolutely in character. She exercises her mind by learning poems by heart.
The fear that Ireland is shedding essential parts of its national identity – most notably the Irish language – also haunts Ní Dhomhnaill. Nevertheless, with voices as obstinate and serene as hers still speaking, this seems unlikely in the near future.