Minister for Higher Education Mary Mitchell O'Connor today launched a Trinity report on use of technology for assessment by academic staff.
Carried out by Trinity researchers Dr Ann Devitt and Dr Mairead Brady, the report was funded by the National Forum for the Enhancement of Teaching and Learning in Higher Education.
In a press statement, Mitchell O'Connor said: "As we embrace digital technology it is important that we get it right for our education system as it will impact on future generations of students to come. We need to understand the realities associated with digital learning."
ADVERTISEMENT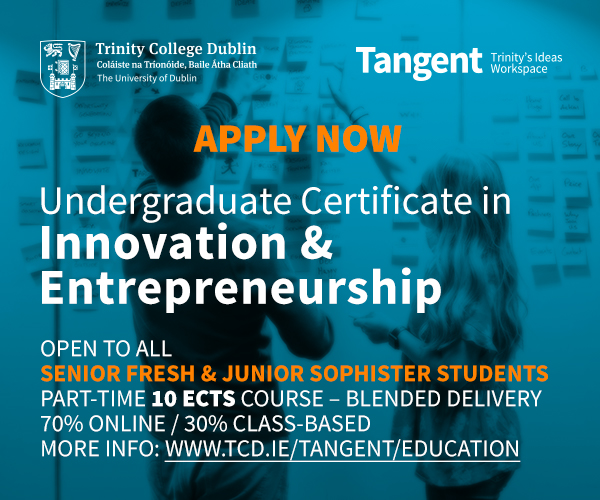 "This is a significant report in mapping out best practice in digital teaching and learning and in supporting the overall digital experience of our students", she said.
The report focused on the use of technology for assessment, specifically in the utilisation of tools like blogs, game-based learning and multiple choice quizzes. The results demonstrated that some technologies improved students' ability to practice what they learned. Certain technologies also were useful to staff in identifying plagiarism and providing feedback nearly instantly.
Drawbacks of the use of technology in assessment were also identified in the report. The efficiency of the technological tools was found to be limited by the process of setting up, managing and maintaining them. It was also reported that institutional support is essential if the marriage of technology and assessment is to be sustainable.
This report is of importance both the College and the National Forum for the Enhancement of Teaching and Learning in Higher Education. Dr Terry Maguire, the Director of the forum, said in a press statement: "The key aim of the Forum is to ensure that developments and decision-making related to teaching and learning in Irish higher education are rooted in a solid base of evidence. For this reason, it was particularly positive to be in a position to partner with the Irish Research Council in supporting this examination of the value and efficacy of embedding technology in assessment practices."
Speaking at the launch of the report, Devitt, one of the reports' researchers, said: "Technology has the potential to transform how we assess our students and how they develop their skills as self-directed learners. However to be sustainable and effective we must focus on designs that optimise staff and student effort to focus on what is important, that is, students being fully supported to drive their own learning forward."
This sentiment was mirrored in her colleague Brady's statements. Calling the report "very timely", Brady said that it "showcases the real practical implementation issues that many academic innovators experience while also providing some guidance on how we might progress this critical aspect of third level educational development".