It was with a last puff of a cigarette that Don Panoz passed away last month. On the surface, it seems a strange final ritual for a man who is credited with developing the transdermal technology that led to the invention of the nicotine patch. However, to summarise Panoz's life in this invention alone would be to give an incredibly misleading impression of the 83 year old. A serial entrepreneur, the Ohio-born entrepreneur brought the Irish pharmaceutical and research industry to a new level while also re-establishing the place of sportscar racing in the US. A messianic figure to some, he cemented his legendary status by building a winery in a dry state, and also developed golf courses and hotels across the world.
Panoz's influence is felt within the walls of Trinity too. The Panoz Institute, located on the east end of campus, now stands as a memorial to his commitment to research in the College. His impact on the country was so great that in 1993, Trinity saw fit to grant him with an honorary degree. A newspaper clipping from the time shows a smiling Panoz striding across Front Square with the other illustrious recipients of that year. Recounting, in an interview with The University Times, Panoz's time in Trinity, Prof Owen Corrigan, who knew Panoz during his time here, says "he would see opportunities and take them".
Arriving in Ireland in 1969, Panoz chose to base his family in Athlone. Initially, Élan Corporation – the company Panoz founded the same year he landed in the country – was run out of a rented bungalow in Monkstown with four workers. The company would later expand enormously, with a separate research and development plant being established in the midlands. Speaking to the Sunday Business Post seven years ago, Panoz recalled that "60 per cent of the engineering classes, biochemistry classes, whatever, were leaving the country". While many would have baulked at the mass emigration of talent facing the country in the 1970s, Panoz stuck with it.
ADVERTISEMENT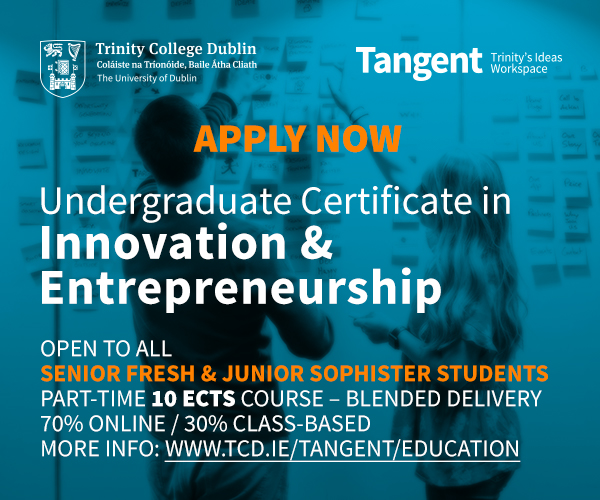 Don would literally take a meeting with anyone and as a result he got exposed to some crazy ideas but he also got exposed to some really brilliant ideas
"You know, if I was 35 again, I would still start my business in Ireland. It is a great place to start a company, even with everything that is going on", he told the Sunday Business Post.
For his tenacity, he was rewarded with the prize of being the owner of the first ever Irish public company to be listed on the New York stock exchange. A few years later, it was valued at over $100 million. "He was straight. He was loyal. He was tough. He had to be", says Corrigan in an interview with The University Times.
Generally considered an ideas man, it was important for Panoz to surround himself with people who knew whatever industry his next venture was in. As a result, there is a whole generation of Irish entrepreneurs who count Panoz as the reason for their starts. "Don would literally take a meeting with anyone and as a result of that he got exposed to some really crazy ideas but he also got exposed to some really brilliant ideas", explains Scott Atherton, a man once headhunted by Panoz to head up his motorsports division.
In an interview with The University Times, Atherton paints the picture of a man who "was very accessible, very open minded and very willing to fail". While Panoz's name was well known in Ireland, it was his involvement in the motorsports industry after he vacated his post at Élan that turned him into a business "rockstar". After leaving Ireland and Élan, he became a race team owner. With a son also interested in being involved in the industry, Panoz quickly built up a large stake in the sport.
"At that time, sports car racing was really in a bad way", explains Atherton. "Its rules administration was very inconsistent. Many of the manufacturers had stopped competing, sponsors had stopped being involved, fans had stopped watching and buying tickets. It wasn't a healthy situation."
You know, if I was 35 again, I would still start my business in Ireland. It is a great place to start a company
Panoz's first foray into producing his own championship was a one-day event based on the famous Le Mans series. "The feedback that Don got back at the time was that you can't stop with just one race. You need to create a whole championship around the same name, the same rules, the same branding and hence the creation of the American Le Mans Championship", says Atherton.
Perhaps one of the lasting effects of Panoz's legacy is the leg up he gave to those around him. From donating to research in Trinity to allowing people like Atherton to have an equity stake in his businesses through "sweat equity", his success seems largely based on those he surrounded himself with. "Don prided himself on being a dreamer but he also prided himself on being the idea guy and not the get-it-done guy, and that is why he had good people around him that could do that", explains Atherton. "He made the resource available and was always available for comment and direction but he wasn't the day-to-day guy and I don't want to take anything away from him but that was not his role."
Famed for his colourful sense of humour and tremendous tales, there seem to be few points in his life where Panoz took a step back from the madness
"He was very straight. If he made a promise to you, he'd keep it and if you didn't, he got very annoyed", says Corrigan.
Famed for his colourful sense of humour and tremendous tales, there seem to be few points in his life where he took a step back from the madness. Corrigan explains how it irked Panoz that a colleague of his could fly a plane and he couldn't. To rectify this, he returned to the US, learned to fly and bought his own plane, which he then flew back to Ireland. In the same strain, Atherton recounts the time that he crash-landed a plane in a farmer's field. When a friend arrived to collect him, expecting a sorry sight, he found Panoz playing pool and drinking beer with the farmer. "He was very much a people person", says Atherton. "He never met a stranger."