In recent years, "save the bees" has become a throwaway phrase, reduced to Instagram hashtags and t-shirt slogans. Amid the trendy nature of this particular strand of activism, it is easy to forget that bee pollination is the cornerstone of our ecosystem. Saving the bees is essential to managing our natural landscape, agricultural produce and economy. Around 79 per cent of wild plants and almost a third of agricultural produce require insect pollination, which is carried out almost entirely by bees and hoverflies. In 2017, the All Ireland Bumblebee Monitoring Scheme noted a record low for the bee population, with approximately a third of wild bee species threatened with extinction.
Halting this decline demands extensive research on species and their population numbers, as well as the specific challenges Irish bees are facing, including habitat loss, starvation, poisoning and climate change. Irish universities have emerged as leaders in this area, utilising a mixture of research and conservation projects to fulfil their aims. Speaking to The University Times, Jane Stout, a professor in Trinity's School of Botany, explained the necessity of this interlinked approach: "Without research we don't know how to do the conservation, but if we step back without doing the research, we don't know that conservation is needed in the first place."
In 2015, Stout set up the All Ireland Pollinator Plan (AIPP) alongside Trinity's Dr Una Fitzpatrick. The AIPP was established following years of university research, and is a national plan of action dedicated to helping Irish communities create a pollinator-friendly landscape.
ADVERTISEMENT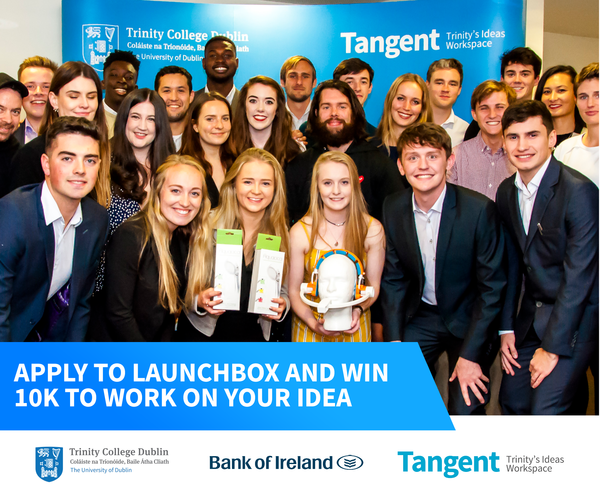 That was sort of our baseline. 30 per cent of Irish bees are threatened with extinction. This is a bit worrying, and we need to do something about it
This research dates back to a red listing project carried out in Trinity in 2006. "That red listing process enabled us to say which insect species are threatened with extinction and how much threat they are under," says Stout. "That was sort of our baseline. 30 per cent of Irish bees are threatened with extinction. This is a bit worrying, and we need to do something about it."
University research continues to drive the AIPP as it adjusts recommendations based on new scientific evidence and feedback from community groups. But the efforts to promote bee conservation are not confined to Trinity. The University of Limerick is home to the National Apiculture Programme, which is researching bee health and, in particular, the control of Varroa, a mite that has caused many honeybee colonies to disappear.
Dr Dara Stanley, an ecologist at NUI Galway, is researching the relationships between bees and ecology and the contribution of different species to the pollination of particular Irish crops. Meanwhile, Dr Jim Carolan, molecular biologist at NUI Maynooth, is investigating the impact of stressors on bees at a cellular molecular level, such as agricultural chemicals and pesticides.
Stout, Carolan, Stanley and Dr Blanaid White, analytical chemists at Dublin City University (DCU), established the Irish Pollinator Research Network in 2016 that brings together researchers from different fields. "We acknowledge the importance of taking a cross-disciplinary approach to research and, regardless of our differences, we are united by the same goal: to save our bees", says Dr Carolan.
Alongside the research efforts, several campuses now have their own pollinator plans modelled on the community sector of the AIPP: the Trinity Campus Pollinator Plan (TCPP), established in 2015, is one such example. Beyond academia, the TCPP brings together staff and students from all over College. One aim of the Plan is to make campus more pollinator-friendly, a goal involving extensive collaboration with Estates and Facilities. Trinity's honeybee hives, situated on the roof of the Parson's building, are maintained by Susan Bioletti, Head of Preservation and Conservation at the Library, and Marcus Phelan, a senior technician at Trinity's Hazardous Waste Facility. Larger campuses such as Maynooth University and University College Dublin (UCD) have even wider scope for creating pollinator-friendly environments.
Universities can use bees to bring different disciplines together. That's when you get new ideas, sparking new approaches
The mission to save the bees is building connections between academia and local communities, in a time where science outreach is becoming increasingly important. Stout reiterated this point, saying that: "Universities can promote this cross disciplinarity, and stop people from just being in their own subject, and use bees to bring different disciplines together. That's when you get new ideas, sparking new approaches. Give students enough scope to be able to do things outside of their courses. Allow students to have breadth instead of depth."
Other programmes are encouraging universities to forge the gap between academia and local communities in the hope of preventing further decline in the bee population. Campus Engage is a national network, comprising the seven Irish universities and Dublin Institute of Technology (DIT), that aims to promote civic and community engagement. The DIT Campus Engage network, Students Learning With Communities (SLWC), has been working with Project LIFELINE for almost a decade.
LIFELINE is the mission of non-profit Bí Urban to create an urban greenway connecting the Botanic Gardens and the Liffey in Dublin 7, providing a haven for pollinators and public access to Irish ecology. It will also function as a living laboratory for DIT students, many of whom have engaged with the LIFELINE project over the past ten years. The Bí Urban studio makes and sells "Bí Therapy" – homemade skincare products that use honeybee ingredients and are developed by DIT students in chemistry, nutraceuticals, and nutrition.
Bees are certainly a hot topic, and through research, education and community engagement, university communities are a big part of this momentum. As Maeve McCann, a Genetics student who spent her summer researching the DNA of bumblebees put it: "Bees are in vogue… And lucky for them, just in time!"