More than three quarters of new entrants to Trinity in 2016/17 came from either Dublin or another county in Leinster, according to a report compiled by Academic Registry.
The report, which was delivered by the Senior Dean at a meeting of University Council, showed that 79 per cent of incoming Trinity students in 2016 were from Leinster, as well as noting the difficulty of capturing accurate data about alternative access routes due to issues with the storage and transfer of data on Trinity's online systems.
In response to the report, the College is examining the possibility of establishing a new Admissions Strategy Committee. The committee will look to increase diversity among students, as well as aiming to implement a more coherent admissions strategy for future students.
ADVERTISEMENT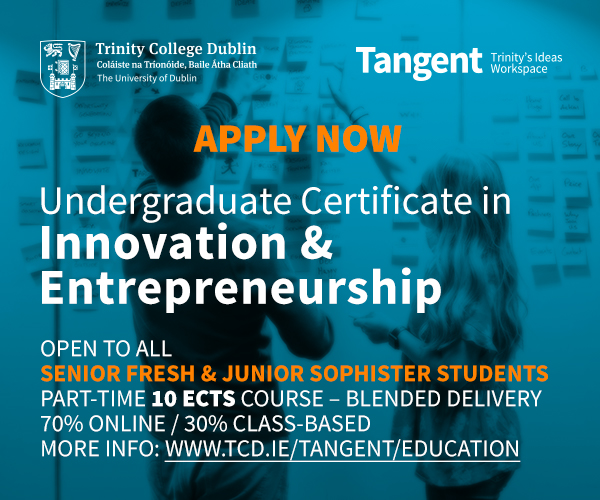 College will continue discussions regarding the establishment of the committee over the coming months, due to concerns raised by College officials about the committee's remit and how it would fit with the remit of Trinity's Planning Group. Planning Group advises on Trinity's financial planning and is made up of the College's most senior staff, including the Provost, the Vice-Provost and the Bursar.
The report also found that Trinity has reached its target of admitting 25 per cent of undergraduate students from underrepresented groups. Work is currently underway to increase the number of entrants from further education and training, as the College attempts to build on this figure.
According to the report, the number of non-EU students at Trinity has increased and admission of EU students has remained stable compared to previous years. In response to these figures, College intends to re-evaluate the amount of resources being allocated to EU student recruitment, with senior College officials hoping to increase the number of EU student applications.
The number of appeals from results of supplemental exams has decreased, with a further reduction in numbers expected in future. In addition to this, the College reported a retention rate of students of 96 per cent in 2017, with a progression rate of 91 per cent.
In June, Trinity witnessed a fall in applications from Northern Ireland for the first time in four years, as the number of Northern Irish students applying to attend the College fell from 964 to 759. In a tweet after the figures were released, Provost Patrick Prendergast questioned whether uncertainty regarding Brexit negotiations had played a role in the falling numbers of students applying to attend Trinity.
In 2015/16, 40 per cent of Northern Irish students studying outside of the UK were enrolled in Trinity.
Trinity experienced a significant drop in the number of first-preference applications from CAO applicants this summer – the first time in several years that the number of students applying to the College had fallen. Subjects such as history, mathematics, political science and geography all experienced significant rates of decline.