Aspiring DJs and producers will be delighted to hear how world-renowned DJ and producer Peggy Gou honed her craft: by "going out and meeting people" every weekend in the world's best club. To a chorus of laughs in a packed-out GMB yesterday evening, Gou described how going out regularly in Berlin was how she came to understand techno and had her taste shaped and "upgraded". "Berghain", she declared, "was my school".
Accepting the prestigious Gold Medal of Honorary Patronage from the University Philosophical Society (the Phil), Gou spoke of how when she first heard that she was to receive a medal whose past recipients include Oscar Wilde and Al Pacino, she assumed it was a joke. She told a rapt audience that she was "so happy" when it turned out that it was not, and expressed her gratitude to those who attended the event, a joint collaboration between the Phil and DUDJ.
Gou may have been responsible for one of the biggest tracks of 2018 (the summery house hit "It Makes You Forget"), but hers was an indirect route into the music industry. She spoke of how she initially moved from South Korea to London to study English as a teenager, later returning to the city to study fashion. It was to house and tech-house music, however, that she devoted the bulk of her time and attention, and after realising that the music scene "was where I wanted to be", Gou abandoned university and moved to Berlin, where she has been based ever since.
ADVERTISEMENT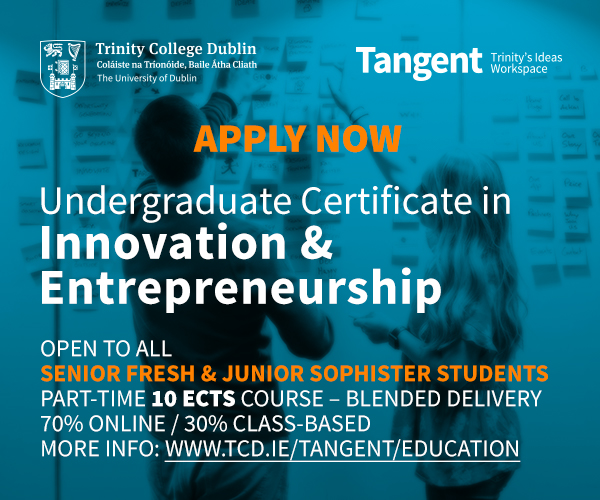 Questioned about adapting her sets to different crowds, Gou explained how, for her, it is important to be eclectic in her sets so that both she and the crowd enjoy themselves. She was adamant that regularly having "the same thing is not a good time." And if Gou played to her audience, telling the assembled crowd that her recent Electric Picnic performance was among her favourites this year and recalling previous gigs in Dublin's Wigwam and District 8, there was nevertheless a real sincerity in the affection she expressed for Irish audiences. She expressed a wish to play again at District 8 before its planned closure.
In addition to her music, Gou is known for her cutting-edge fashion sense, and yesterday was no different: dressed in on-trend white runners and blue glasses, Gou looked every inch the fashion icon. Those looking to emulate her style received some welcome news, with Gou explaining that she hopes a Peggy Gou fashion line, to include some unisex styles, will be available from next year.
Gou told that, in the meantime, she intends to take a break from touring in the coming months to focus more on production. She told how she hopes to incorporate South Korean sounds into a new album, including Korean instrument the gayageum, which she is currently learning. She explained that "through trying different sounds I found, if not my signature sound, then the sound that when you hear it you're like – oh, that's Peggy Gou." If the crowd in the GMB yesterday – hordes of whom waited around to meet Gou afterwards – are anything to go by, expect to hear a whole lot more of that sound.