Aisling, says Emer McLysaght, is "the kind of girl who would walk really, really fast to work wearing her runners and carrying her shoes in a battered Brown Thomas bag". She's a bit strait-laced, though she loves going out and often inadvertently ends up going "Out Out", transforming an outfit from day to night with just a pair of sparkly earrings. She is a Country Girl and has spent most of her life "schlepping up and down to Dublin, but always returning back to her roots".
She is also the central character in the Aisling series, which McLysaght co-authored with her friend and fellow journalist Sarah Breen. Following the publication of the second book in the series, The Importance of Being Aisling: Country Roads, Take Her Home, last week, The University Times spoke with McLysaght about all things Aisling.
It is difficult to overstate the cultural significance of the Aisling books. John Boyne has described Aisling as the true voice of Ireland. Marian Keyes is a fan. And that's not to mention all the messages McLysaght receives from people telling her how the books spoke to and meant so much to them, especially during difficult times. It's a testament to the universality of Aisling, and something McLysaght describes as "really, really rewarding".
ADVERTISEMENT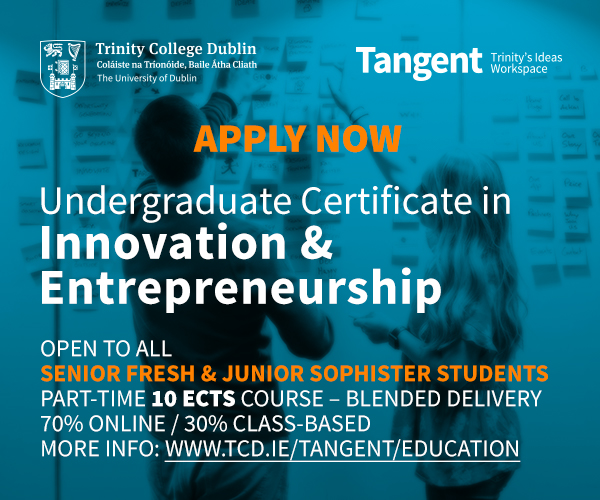 She might now be destined for the big screen, but Aisling began life as a humble Facebook group McLysaght and Breen set up with some friends. The group is still going strong, and membership has swelled from 50 to almost 50,000 – with 10,000 member requests pending. Fans offer anecdotes about things that are "so Aisling", especially at Christmas time, when people share "what their mammies are up to, or what their cousins got them, or how many shandies Granny had…"
I ask how much of an influence the group has on the plotlines in the book, but McLysaght is clear: "A lot of the stuff that's in that group doesn't belong to me and Sarah, it's somebody else's, so we don't tend to draw from it that much." Instead, she tells me that while it may seem "kind of unbelievable", a lot of the material is actually based on the authors' real lives.
Are the authors Aislings themselves? Well, they are both big fans of trolley tokens. And at McLysaght's first music festival (Oxygen, no less), she was missed by her friends only to be found in her tent, blowing up an air mattress, securing her car keys around her neck and filling up a water bottle. "Enjoying myself, but such an Aisling."
Light-hearted though Aisling may be in tone, the books nonetheless do not shirk the bigger issues. McLysaght tells me that she and Breen wanted to have the books reflect what's really happening to women in their late twenties in contemporary Ireland. The first book, published in the pre-Repeal days, featured an abortion storyline, while The Importance touches on domestic abuse, emotional abuse and even, to a limited extent, on housing issues. It provides, as McLysaght says, "a snapshot of what's happening in Ireland".
That said, the pair were mindful of how they dealt with these weighty issues. "It's tricky", McLysaght tells me. "Especially with the housing stuff. You know, Sarah and I grew up comfortably enough … so we didn't really feel like we were in a position to write a hard-hitting story about homelessness. But it is an issue that affects almost everyone." And given that almost one in four Irish women experience some kind of domestic abuse, the pair felt like this "was definitely something that we could include".
Aisling's everywoman status has seen her likened to Bridget Jones in the UK, where the first Aisling book has just been published. It's a comparison McLysaght thinks is fair. "I suppose she is kind of like Bridget Jones, a very normal, average enough girl … who has a lot of qualities that people can really recognise in themselves."
"You know, a lot of times in literature, women are written as either extremely grim or extremely aspirational. So they're either murdering someone or being murdered, or they're high-flying and can't be touched and are dating the hottest man in the world. So to see a character who's more like yourself is really relatable for people."
Aisling may be a proud alumnus of University College Dublin (UCD), but McLysaght tells me that she wouldn't be opposed to fraternising with Trinity-goers. "She might have shifted a few from down the back in the Science Block. I'm not sure of any of the Arts Block boys and Aisling. But you never know — I mean, she's a very attractive girl." And as to real-life Aislings? "I went to Trinity myself", McLysaght says, "and there were plenty of Aislings knocking around … great craic".
Aisling is beloved everywhere, however, not just within the walls of the Science Block, and I think the reason why is simple: whether you love a good hotel breakfast or can't take a taxi without asking how busy the night's been, there's a little bit of Aisling in every single one of us.
---
Emer McLysaght is co-author of the bestselling The Importance of Being Aisling: Country Roads, Take Her Home with Sarah Breen (Gill Books, €14.99).