Activists from the Take Back the City housing group – which includes members of Take Back Trinity – have occupied the offices of Airbnb, demanding that the government ban the company and other short-term letting platforms in Dublin.
Airbnb's headquarters, on Hanover Quay, were open to the public this weekend as part of Open House Dublin, the country's biggest architecture festival. Members of the housing group have occupied the central atrium of the building.
A statement on the group's Facebook page said the offices have "now been shut down". The statement said activists had occupied the building "in protest against Airbnb's impact on the housing crisis in Ireland – and across the world".
ADVERTISEMENT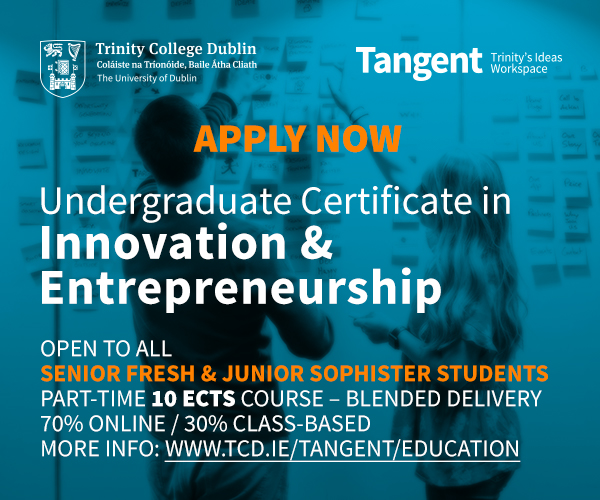 Airbnb, the statement said, "appears to have rapidly colonised vast amounts of our city, locking people out of homes".
Airbnb is an international company that allows members to rent their properties out in the short term. In the statement, Take Back the City said that Dublin as of August 2018 had 3,165 properties available to rent on Airbnb, compared to 1,329 properties available for long-term rent on daft.ie.
In addition to demands the group had previously made of the government – including the compulsory purchase of vacant property and land for use as public housing – Take Back the City called for a total ban on short-term letting platforms in Dublin.
Take Back the City activists have in recent months helped make housing a national issue, taking direct action and occupying several properties around the city. In September, Conchúir Ó Raidaigh, a Trinity student and a member of Take Back Trinity, was arrested during the forced eviction of a property on North Frederick St.
Earlier this month, in advance of the budget, 3,000 students marched for better housing as part of the Raise the Roof rally. The Union of Students in Ireland (USI) pledged its support to the march, rather than hold its annual pre-budget march for education.
Trinity College Dublin Students' Union (TCDSU), the Graduate Students' Union (GSU) and Take Back Trinity also offered their support to the march.
During Budget 2019, Minister for Housing Paschal Donohoe announced the allocation of €1.25 billion for the provision of 10,000 social houses around the country. The government allocated an extra €57 million to higher education.
Take Back Trinity was set up in March in protest at the introduction by College of a fee on supplemental exams. The group occupied the Dining Hall for almost three days.