The President of Trinity College Dublin Students' Union (TCDSU), Shane De Rís, has lambasted the Union of Students in Ireland's (USI) response to the Budget released today.
In an email sent out to all sabbatical officers in students' unions around the country, De Rís said: "I find this response to the Budget extremely and disappointingly weak. Last week thousands of students took to the streets for a march we were signed up to without our consultation, to ensure that students wouldn't be ignored regarding housing. Higher Ed funding has been an afterthought for USI, with members of officer-board saying it's not important since loans aren't being introduced. This isn't good enough and we cannot settle for the status quo."
De Rís said that students have been "totally ignored" in today's Budget. "The idea that we should wait until the ballot box to be heard is laughable. We need to be heard now. USI has been at the forefront of movements for decades, being radical, being seen, and being heard. USI have been too reserved in their approach and it has gotten us nothing. It's time to mobilise now, not next year", he said.
ADVERTISEMENT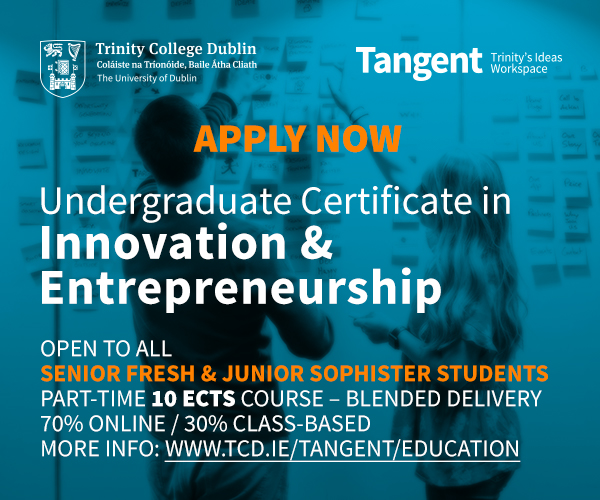 De Rís criticised USI for its response to today's Budget: "The amount of students registered to vote, constantly lauded as USI's greatest achievement, is irrelevant unless efforts to mobilise these students as a block are taken. We are not a single issue organisation, and we are not a single demonstration organisation. We, and the students we represent, cannot afford to wait any longer, we cannot afford to wait until the next election. We need to stand up now, take action, take to the streets yet again to show we won't be ignored and to show that we are not a complacent generation."
The government has allocated an extra €57 million to higher education in today's Budget 2019, with an extra €150 million total going towards research, higher and further education. The funding increase to the sector fall short of the €600 million per year outlined in the Cassells report as a necessary investment for universities' survival.
Speaking to The University Times, the President of the Union of Students in Ireland (USI), Síona Cahill, said she was "extremely disappointed" in the Budget.
"From our perspective, Paschal Donohoe has clearly decided who the preferred electorate is in the coming general election", she said. "And all I have to say to that is we'll see them at the ballot box, because this budget does little to nothing for students."
At the first meeting of TCDSU council, held this evening, De Rís restated his dissatisfaction with the national union's response to the Budget. "Some may see I have critiqued USI for not being strong enough on funding", he said, noting that "higher education funding is the reason USI exists".
De Rís told council that he thought that USI's "priorities have been a bit amiss this year".
Speaking to The University Times after the Budget, De Rís, said that this Budget "doesn't go far enough to address the crisis in the funding crisis".
"It's tragic that each and every day students are being priced out of education", he said.