The full, unveiled magnitude of how far I've come from home only truly hit me when I learned that people here think pumpkin pie is strange.
I spent my first Thanksgiving in Ireland last year, and thus my first Thanksgiving away from family and old childhood friends. So, in an attempt to recreate the cosy, familial tradition despite my distance from the States, a group of friends and I – American and Irish alike – gathered together to cook a potluck-style Thanksgiving dinner of our own. It was intended as a forging of new traditions, a way to feel as though, perhaps, we Americans weren't truly missing out too much on the festivities back home.
After all, for the majority of my time in Ireland, I've always felt myself to be in the absolute right place, and my fear of missing out more commonly transpires when I forgo a night out with friends, knowing full well the fun they're having while I'm sat studying or otherwise. Missing crucial events back in the States did not concern me when the action of my life, the vastly exciting and whimsical proceedings of every day, occurs right here in Dublin.
ADVERTISEMENT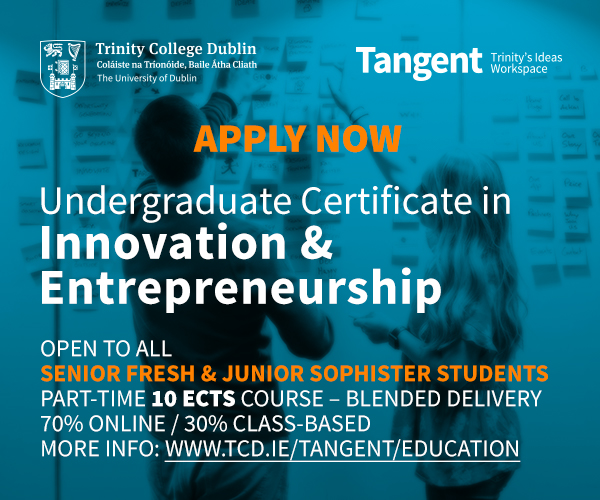 But Thanksgiving was different. For the first time since my arrival, I felt an ache to be in the warm, familiar bosom of home, during one of the only occasions of the year when our extended family and friends alike gather together to cook, drink, eat, share our gratitude and, most notably, enjoy one another's company.
I was the only one who didn't come back for the holiday. Naturally.
But we made do with our resources for the oh-so American feast here in Dublin. If I couldn't be shoulder to shoulder at home with my relatives for the festivities, I would breathe new life into the tradition by sharing it with my stand-in family members at Trinity.
For the first time since my arrival in Ireland, I felt an ache to be in the warm, familiar bosom of home
I baked the pumpkin pie, much to the initial revulsion of my Irish compatriots. To those of us who grew up eating the conventional autumn dish of our American roots, the pie is a necessary, if not truly fundamental, component to the whole feast. Then, of course, one must also never exclude the stuffing, green beans, dinner rolls, sweet potatoes, mashed potatoes and, above all else, turkey.
But in Ireland, even some of these most crucial elements of the holiday I so easily found accessible back home were hard to find, and the substitutions were merely reminders of what I was missing. The green beans didn't taste nearly as delicious as they do when my aunt cooks them, nor did the stuffing, which our family friend always cooked from scratch. We didn't have a turkey for our Thanksgiving here, mostly because no one could afford it and no one wanted to bother cooking it. One of my Irish friends brought a spicy vegetable pasta dish, having no clue what constituted the Thanksgiving meal at all.
The whole ordeal was bittersweet. I loved sharing a proper home-cooked meal with the little family I've forged here, squeezed around our glass dining table set and it was admittedly entertaining to watch my non-American pals sample, rather dubiously, the classic recipes we've always taken as customary. We still laughed loads, ate and drank, and enjoyed the hell out of each other's company. In many ways, it was Thanksgiving as always.
But I knew at home my mom would be pouring the red wine and basting the turkey, the kids would be playing ping-pong in the basement, commenting on how delicious was the smell emanating from the kitchen, and my grandma would be doting on my sister and cousins in between stirring something steaming on the stove. And it hurts to miss such things. I didn't anticipate how deeply I would long to be a part of them.
One of my Irish friends brought a spicy vegetable pasta dish, having no clue what constituted the Thanksgiving meal
When we choose to live out our ambitions far from the place where our lives took flight, we make a sacrifice. For our independence, for bountiful new experiences and lessons in growing up, for becoming self-possessed, for the pursuit of our aspirations, we surrender time to be there for the ones we love. We sacrifice our parents' birthdays, our siblings' graduations, family vacations and, worst of all, our ability to be present at the drop of a hat when family matters are most important. The expenses for a short-notice plane ticket when my grandmother fell ill meant the best I could offer was a phone call while the hearts of my family members ached.
We certainly cannot predict the momentous incidents that will occur during our time away from home, but it's hard not to feel somewhat guilty when we have no choice but to miss them. The best we can do is remind ourselves of all that we gain by taking the leap and living far from the familiar. We are the risk takers, bold enough to sacrifice that which is important to us already in order to grow closer to that which will be important to us in the future.