Recently, QS Rankings released its annual list of the top 500 universities, ranked in order of the employability of their graduates. At first glance, this seemed to present good news for Trinity, as it improved on the previous year's rank in this category (placing in the 101-110 bracket as opposed to the 111-120 bracket). However, it should not be a cause for unqualified celebration. Although Trinity may be ranked as Ireland's top university in general terms by QS, it has once again been decisively beaten in terms of graduate employability by University College Dublin, which was ranked 74th in the world.
It seems somewhat strange that Trinity, which advertises itself as the country's leading university, should fall behind in such a crucial indicator of success. It is unlikely that prospective students would take comfort in the College's overall rank if they are unable to find employment in their field once they have graduated.
On top of this, it is important to bear in mind that Trinity supposedly places an emphasis on ensuring students gain practical skills that will be applicable to their lives after their courses are complete. Provost Patrick Prendergast has said (in relation to the Trinity Employability Award) that the College is "dedicated to preparing students for the ever-changing challenges of the 21st century workforce". This commitment to the preparation of students for the realities of modern employment does not seem to be reflected in the rankings.
ADVERTISEMENT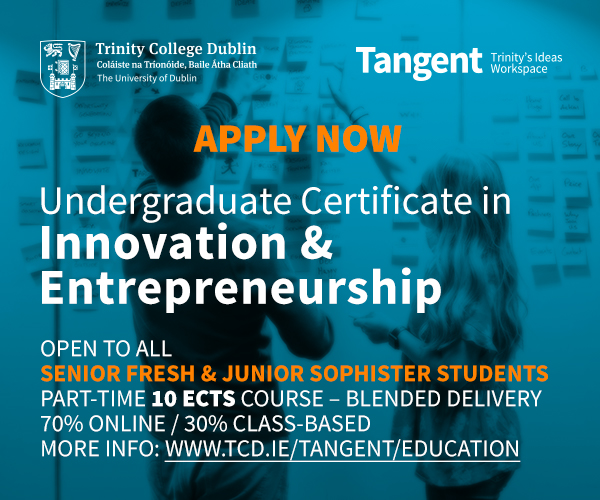 It's unlikely that prospective students would take comfort in College's overall rank if they are unable to find employment
It should be noted that the methods of measurement behind the QS ranking are open to criticism – the ranking puts only a 10 per cent weighting on the actual rate of graduate employment. However, these are the rankings that Trinity has chosen to put forward in its prospectus and on the official website as a means of attracting potential students, and so it seems only fair that the list should, in some ways, be something for which we hold the College to account.
It is evident from Prendergast's comments that Trinity is keen to avoid being pigeonholed as an organisation that is entirely focused on academia without providing skills and experience that can be applied in a professional capacity. From an employer's perspective, it is easy to see why a more hands-on approach to third-level education would be attractive, and so the desire on behalf of the College to ensure that Trinity students leave with a practical skill-set in their chosen field seems to be a sensible aim.
Trinity's administration should not take lightly the results of the QS rankings
Additionally, the employability of a university's graduates is likely to be high on the list of considerations for prospective students. From their point of view, it appears tough to reconcile Trinity having been so convincingly beaten by another Irish college in this area with the fact that it is ostensibly the highest ranked university in Ireland. Students are naturally going to want to study wherever will give them the best job prospects after they have completed their degree.
With this in mind, the Trinity administration should not take lightly the results of the QS rankings. The fact that the College has somewhat improved in terms of graduate employability since the previous year's rankings indicates a step in the right direction, but complacency in this area should be avoided at all costs.
In many courses, a change of approach could greatly benefit the employability of Trinity students. An example of this would be encouraging schools to help provide internships and work placements in relevant fields as opposed to leaving students to search for these positions without any support from the college. Similarly, it may be appropriate to incorporate a mandatory period of work into the course itself, so that students graduate with existing connections and experience.
In a broader sense, it would be beneficial to re-examine the manner in which modules are taught to ensure (to whatever extent it may be possible) that they are not merely theoretical in nature and that the information will have some practical application.
Needless to say, this would require a varied approach for each course and could not be implemented overnight. However, if Trinity is to avoid being considered a purely academic institution at the expense of employability, then a radical change of outlook is required.
In its overview of the College, QS describes Trinity as "one of the world's leading research-intensive universities". This is doubtless a positive attribute, but the College's administration should be cautious about this reputation as it may come at the cost of long-term graduate employability. If Prendergast's comments are to be taken seriously, then a genuine emphasis should be placed on providing students with marketable skills, relevant to their chosen field.