Trinity Sport has announced 68 scholarships for the 2018/19 year – up from 64 last year. Students from over 15 different sports were selected to participate in this year's programme, with cricket and paralympic swimming featured.
There has been no departure from the prevailing trend, as Dublin University Football Club (DUFC) once again dominate the scholarships, with 30 players listed. Among those named are Ireland under-20 and Leinster rugby players Jack Dunne, Jack Kelly, Michael Silvester and Ryan Baird. Meanwhile, DUFC Women tighthead prop and Leinster star Linda Djougang was also named.
Other athletes to receive scholarships include Ireland under-21 and under-23 hockey player Erica Markey from Dublin University Ladies Hockey Club (DULHC), paralympic swimmer Ailbhe Kelly, who is currently ranked fifth in the world, as well as Dublin University Ladies Boat Club's (DULBC) Aoife Corcoran, who was key to the Trinity Colours and Regatta victories earlier this year.
ADVERTISEMENT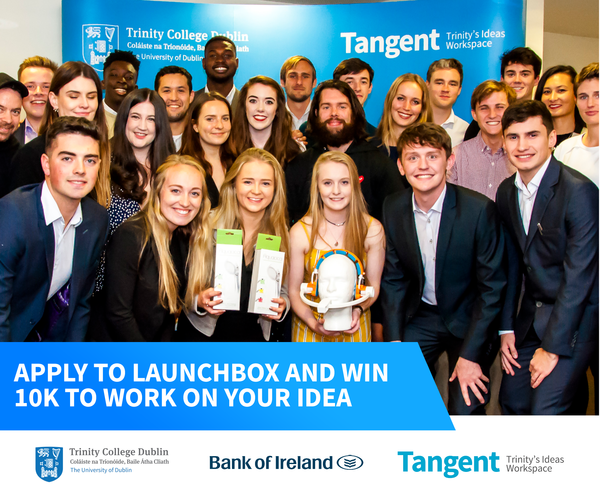 DULHC have seen a fall in the amount of scholarships awarded to the club following their relegation from the EYHL, falling from seven to three. Rachel Burns retains her scholarship from last season, with Isabelle Delamer and Erica Markey also featuring. No athletes from the men's club made the cut.
Dublin University Association Football Club (DUAFC) saw their representatives rise to three, with captain Ronan Hanaphy featured, as well as James Woods and Dylan Connolly. Trinity GAA also feature on the scholarship list, with three scholars from the men's football and two from the hurling team. From the women's teams, Aoife O'Carroll and Aoife Gorman gain representation for the camogie and ladies' football club respectively. Other sports represented include fencing, with Anna Lee representing DU Fencing having competed in the under-20 European and World Championships this year.
As part of the scholarship programme, student athletes will receive specialised strength and conditioning training, a dedicated medical pathway and financial support, as they represent Trinity and their sport in the highest competitions.
In a press statement, Deputy Head of Trinity Sport Matthew Dossett said that he was "delighted" to announce this year's scholars. "With 15 sports represented and a diverse range of developing and internationally recognised athletes, this is among our strongest list of recipients yet", he said. Dossett noted the achievements of previous scholars, saying that there has been "a significant increase in scholarship applications".
"Improving our capability to attract and support talented athletes is a key objective within the strategy for sport, and this continual process will ensure that Trinity remains a strong destination of choice for the very best student athletes domestically and internationally", he said.
All recipients of the sports scholarships will be formally honoured at a reception due to take place on November 22nd.