University Council will discuss the prospect of Trinity becoming a University of Sanctuary, Provost Patrick Prendergast announced in an address to staff and students this evening.
Prendergast said that the President of Trinity College Dublin Students' Union (TCDSU), Shane De Rís, would present to University Council on the possibility of Trinity becoming a University of Sanctuary.
In an email statement to The University Times, De Rís said: "I raised University of Sanctuary with the Provost in one of our regular meetings and he invited me to present a discussion item to University Council on the matter."
ADVERTISEMENT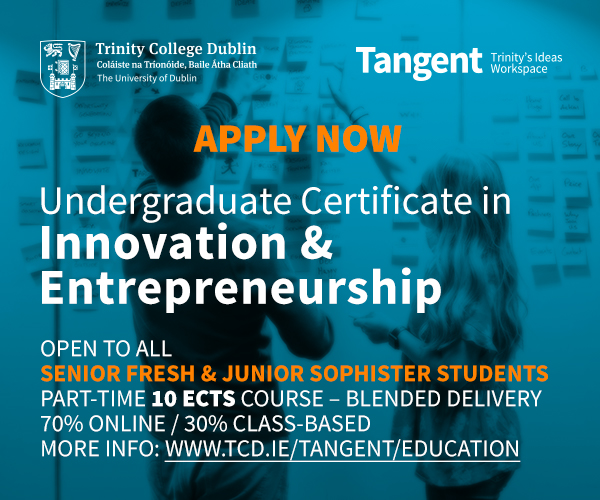 The University of Sanctuary scheme offers scholarships to asylum seekers and refugees in Ireland.
Speaking to staff and students this evening, Prendergast said: "One of the most personal things that we haven't been able to solve is the whole business of direct provision and the fact that students in direct provision can't get into the Irish higher education system. That's an example of something where I'd like to see Trinity take a leadership."
"I'm conscious", Prendergast added, "that in a country where 15 per cent of the people are born outside the island of Ireland, generally speaking we don't reflect that diversity in our undergraduates and staff".
De Rís said he would work with the existing participatory advisory group. "This will ensure that those at the core of decision making in Trinity are aware of the reasons we should strive for University of Sanctuary status, and do so in a meaningful way and comprehensive way", he said.
The participatory advisory group was established in February to look into Trinity's educational response to asylum seekers and refugees. The working group is chaired by Dr Gillian Wylie, an assistant professor of international peace studies, and Dr Fintan Sheerin, an intellectual disability nursing lecturer.
A key aim of the group is for Trinity to join other Irish colleges in becoming a University of Sanctuary.
In a press statement during the summer, Sheerin said: "Throughout the past couple of years, we have become aware of many attempts across Trinity to address issues relating to asylum seeking and refuge."
He called the participatory advisory group "an exciting initiative": "It provides a unifying platform for such actions and allows for greater collaboration."
University College Dublin (UCD), Dublin City University (DCU), University College Cork (UCC), University of Limerick (UL) and Athlone Institute of Technology (AIT) all have the status of University of Sanctuary.
In September, DCU students protested a deportation order against second-year student Shepherd Machaya, a beneficiary of the scheme who arrived in Ireland from Zimbabwe nine years ago. Brian MacCraith, the President of DCU, called on Minister for Justice Charlie Flanagan to review Machaya's case.
Machaya's deportation order has since been extended to next February.
TCDSU is mandated to campaign for an end to direct provision and actively boycotts on-campus food supplier Aramark due to its links with direct provision. The union also voted to support the Scholars at Risk campaign three years ago and established a working group to work alongside the Trinity Scholars at Risk Committee.
This weekend, the Union of Students in Ireland (USI) voted to join the boycott of Aramark.
Correction: 19:30, November 19th, 2018
An earlier version of this article and headline said that the College Board would discuss Trinity becoming a University of Sanctuary. In fact, the matter will be discussed by University Council.