University Council has approved the introduction of a fixed timetable to allow for electives and other changes to the curriculum introduced under the Trinity Education Project.
A fixed timetabling system will be phased in, starting with next year's first-year students.
In September, The University Times reported that the College had just 11 months to overhaul the timetabling system to allow for the addition of Trinity electives and approved modules. The fixed timetable will also allow flexibility for students doing joint honours courses and could facilitate new subject combinations in future.
ADVERTISEMENT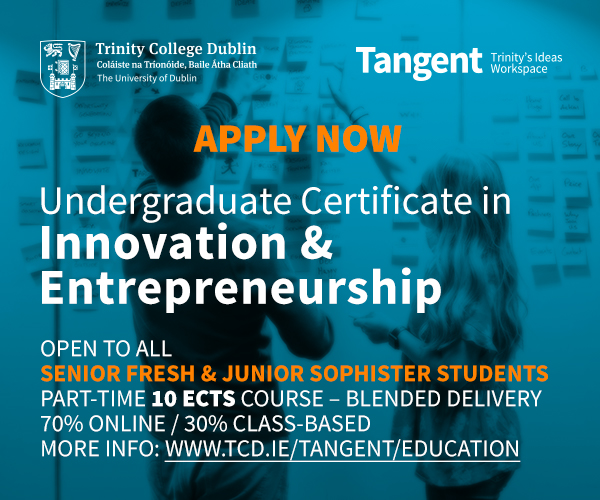 Approved modules are new or existing modules in fields within or complementary to the core subject area of students. They may be core modules for other subjects, but not for the student's core subject, and are worth 20 credits.
Electives are stand-alone, university-wide modules that are not available to a student as part of the core programme of their degree. All electives will be available to all students across all disciplines, with choices from across all subjects.
Electives are designed to link research carried out in Trinity with the undergraduate curriculum. Once the new timetable system is finalised, they will be held at the same time for all students across faculties.
Speaking to The University Times about the approved modules and electives, the Vice-Provost, Chris Morash, said that "they both have the same purpose, which is breadth. The approved modules are modules that, for the most part already exist, in other subjects."
"We've got another year to get these in place", Morash said. "We're unique – but not in a good way – in the way we do timetabling", he added.
The College hired a not-for-profit consultancy firm, SUMS, which does extensive work on university governance in the UK.
Speaking about the electives, Morash said: "They're offered across the university. They will be large. And they will, in theory, be able to accommodate anyone who wants to take them. They're going to be based around things like our research teams."
Speaking to The University Times, the College Bursar, Veronica Campbell, said: "I really welcome the fixed timetable in the context of space management and I think it's going to allow us to be much more organised about it because we'll have advanced visibility of what needs will be."
The Trinity Education Project is a radical reimagining of how College delivers its undergraduate curriculum. It has not, however, been without its teething problems, particularly around the changes it has precipitated in the structure of Trinity's academic year.
Next year will see the final implementation stage of the Trinity Education Project.