Despite ever-dwindling state funding, Trinity has somehow managed to hold onto its status as a university that punches well above its weight in terms of research. Students are generally very cynical of Trinity's efforts to promote itself as a university of excellence – and understandably so. It's frustrating to hear of Trinity's supposed superiority over other universities when headlines documenting the College's decline in the rankings abound. This is simply because, on a day-to-day basis, students don't see the benefits of this level of research excellence in their degrees. However, Trinity really does boast some of the best researchers in Ireland – and the world – and exciting breakthroughs happen almost daily. It's an extremely competitive world, where late nights are unavoidable and talent and hard work are often not enough to make it. But what if there was a way to bridge this gap between research and teaching? This is exactly what the new Trinity electives, set to be introduced next year, aim to do.
As concerns increase over the ability of universities in Ireland to deliver high-quality education under current funding restrictions, Trinity is having to be increasingly creative in how it approaches its curriculum. Any loyal reader of this paper will be no stranger to the Trinity Education Project. A radical re-imagining of every aspect of Trinity's undergraduate curriculum and how it's delivered, this overhaul will spell many changes for students. But perhaps the most exciting of all are these electives. The Hamilton–Arts Block divide is a familiar quip within Trinity, but it suggests far more than the differing aesthetic tastes dominating each side of campus. It's indicative, instead, of the fact that learning and experience can come to be confined within the bounds of a student's chosen discipline.
The electives will be available to most second-year and third-year students and will link to selected research themes or address key societal challenges. An investigation of what will be on offer reveals a swathe of new and often experiential learning experiences that are set to become available to students.
ADVERTISEMENT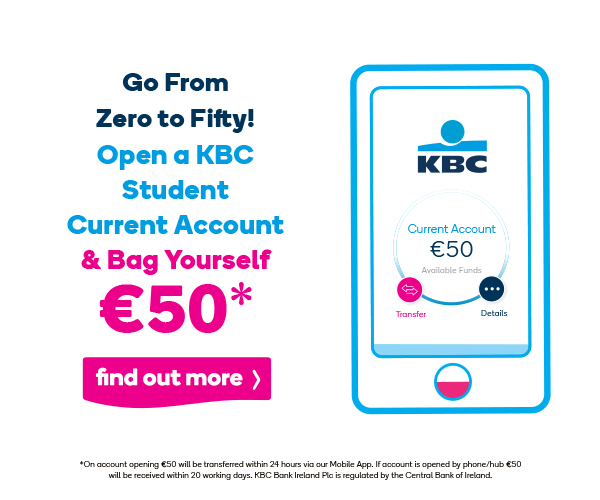 Speaking to The University Times, Vice-Provost Chris Morash, who has spearheaded the Trinity Education Project since he took over the role in 2016, describes the electives as "a really distinctive feature of Trinity education": "They're offered across the university. They will be large. And they will, in theory, be able to accommodate anyone who wants to take them. They're going to be based around things like our research teams."
Morash says that there is a danger in universities "where you've got very active and respected research cultures and leading researchers who never see a student from one year to the next".
"What we want to be sure", he says, "is that we have actual structures in our undergraduate degree that allow our research excellence to feed into the undergraduate curriculum".
Any student can take these electives without prior experience in the subject – be it physics, politics or computer science. The courses are designed to appeal to a non-specialist audience, much in the same way that the fascinating talks given by experts in the Long Room Hub draw a broad audience.
Speaking to the coordinators of Trinity's electives, it's clear that the modules all share the aim of relating the subjects they interrogate to the real-world concerns and experiences of Trinity's students, as well as bringing a tangibly practical and experiential approach to the way the modules are taught.
Many people's awareness of internet security extends solely to an appreciation of the memes that followed Mark Zuckerberg's congressional hearing on the privacy of Facebook's user data, but this elective offers an opportunity to better understand the technologies we interact with each day
For Dr Stephen Farrell, the coordinator of an elective entitled What is the Internet doing to me? Security and Privacy for People in a Connected World, his module is about helping students to "better understand what they want from interacting with the internet". Speaking to The University Times, Farrell says the module's aim is "to give enough background about the technology, some of the policy, and the legal and ethical issues around all that, that hopefully at the end people can make better decisions". For students worried about ads on their Facebook that bear a striking resemblance to earlier Google searches – and in an age of boundless technological advances, this will likely be most of us – this elective will offer opportunities both to learn about the practical implications of internet security and to exercise their rights under recently implemented General Data Protection Regulation (GDPR) legislation by contacting an online service they use every day and requesting any data stored about them.
The module will also offer workshop sessions with diverse contributors, varying from those who work within Microsoft tackling email spam and phishing to those working in the fields of privacy and human rights advocacy. Farrell emphasises that "most tracking today, it's not so much state agencies trying to surveil everybody … it's the advertising model for funding things, which is why a lot of this stuff is ostensibly free when in fact you, yourself, are the product".
Many people's awareness of internet security extends solely to an appreciation of the memes that followed Mark Zuckerberg's congressional hearing on the privacy of Facebook's user data, but this elective offers an opportunity to better understand the technologies we interact with each day.
If, in a globalised world, technological advancements are accompanied for many people by concerns about security, then they often also bring with them a host of moral and ethical quandaries for the generations of today and tomorrow. The Ethics Lab: Responsible Action in the Real World is an elective designed for the student who spends an hour in contemplative silence following an episode of Black Mirror. Speaking to The University Times, Prof Linda Hogan, the module's coordinator, says she hopes to "provide a multidisciplinary experimental environment in which students can begin to think about some of the big ethical issues that they are going to encounter in their world of work, and in their lives in general".
In an age when new predicaments of principle crop up every day – from the implications of genetic engineering in humans to the moral ramifications of the banking crisis on the workforce – Hogan's module will allow students to confront issues far beyond their own discipline. The design of the elective is experimental, prompting students "through TED talks to think about the big questions in ethics", then creating "a lab environment" where groups can discuss and debate. With each group comprising students from different disciplines, Hogan explains it will "mirror the environment of work, which is rarely an environment where only lawyers are sitting down together, or only historians are … we have to be confident in the skills of our own discipline … and then use the collective genius of the interaction to come up with a solution".
Hogan hopes to provide students with life-long skills of ethical reflection and argumentation that will serve them well in a future that at times appears chillingly uncertain. She want to cast "people's mind ahead to think, 'what will work look like, what about artificial intelligence and big data, what will politics look like?'".
Not all of the electives, however, will prioritise practicality. A World to Discover: Travel Writing at Trinity will take students on a journey back in time, before the age of the Instagram traveller and the #wanderlust, to the historical origins of the way we document our travels. Speaking to The University Times, Prof Anna Chahoud of Trinity's Department of Classics, who will coordinate the elective, notes that "travel is a very topical subject in the 21st century, because people travel more than they ever did". The module concerns "how the experience of travel is recorded or fictionalised or invented in the literary imagination", and will investigate what travel meant "to a soldier in the 1800s, to a pilgrim in the Middle Ages, and to an explorer in the 19th century".
Raising questions about how experiences are memorialised, this elective will explore a rich array of historical material on "a journey through travel records in the library collections", and will introduce students to different theoretical approaches such as literary theory – something that many students would never get to touch on in their degrees. Students will be encouraged to interrogate their own experience in assignments, such as the comparison of personal travel writing with a historical piece, "seeing how the methodology that they've studied in relation to the actual sources can be applied to their own".
Linked to the research theme of manuscript, book and print cultures, the elective is a collaborative effort. Chahoud notes that "what is special about this module is that it integrates the library expertise of the archivists, and those of us who are engaged in scholarship on the matter". Digitisation makes the project possible, providing a platform where valuable historical materials are accessible to students. Its delivery is innovative, combining lectures with introductory video interviews, online discussion groups and the project of a digital poster exhibition.
Probing issues still relevant today such as identity, ethnicity and imperialism, Chahoud hopes that this elective will "inspire students to look at things in a different way, to look at everyday experiences with a more critical or academic eye". Studying both the historical documentation and the fictionalisation of travel is all the more intriguing in an age where we curate, and arguably fictionalise, our travel experiences online. Trinity students are lucky enough to have one of the best libraries in the world on campus – stocked with countless beautiful old manuscripts. This module offers students a unique opportunity to delve into old texts – something that those studying on the East End of campus would never otherwise get to do.
Raising questions about how experiences are memorialised, this elective will explore a rich array of historical material on "a journey through travel records in the library collections", and will introduce students to different theoretical approaches such as literary theory
From Planets to the Cosmos will allow the student fascinated by a world beyond their own to connect with their inner stargazer. Speaking to The University Times, coordinator Dr Jose Groh of the School of Physics explains that the elective will explore "the concepts that define our place in the universe", such as "what is the nature of a planet, how do the stars live and evolve and die, and what is the universe made of". It will familiarise students with scientific methodologies – double Dutch to many students – exposing them to "how we go from facts to theory to explain the universe", and encouraging them to undertake their own research on a topic in astronomy. Groh says that the elective hopes "to put the wider Trinity audience … in contact with new discoveries, particularly those that were made in Ireland or that Irish astronomers are connected to".
The elective will depart from the traditional in-class learning, with lectures supported by an online platform where students will engage in tutorials. Content will be accessible to those of all disciplines, and students will have the ability to "customise the online system to his or her own goals". The elective is inherently multidisciplinary, Groh says, as "astronomy is naturally related to many disciplines … from chemistry to biology". Groh says that "there is a lot of interplay between astrophysics and history as well, and engineering, as a lot of our discoveries are driven by new instruments and new technology".
Groh hopes the elective will encourage students to "reflect about our role in our own planet, and how our planet is different than others", and to consider how we can live more sustainably on a planet that he says is "a pretty rare place in the universe". Learning about the cosmos is certainly fascinating, but it's also vitally important that we understand our place within the larger ecosystem of the universe – especially for those who arts students who may know little about it.
Many elements of the Trinity Education Project have experienced teething problems, with officials struggling to implement a completely new curriculum in a College resistant to any changes. The Trinity electives, one would hope, will be an aspect of the project that everyone can agree is a very good thing. Now, College has less than a year to introduce a new timetable system to facilitate these new ambitious modules in time for next September. For those of us who will have graduated by the time these elective are introduced, missing out on the modules is cause for disappointment, but the students who will avail of Trinity's electives may well find that their educational experience is enriched as a result of them.