Daniel on Clanbrassil St is the 3fe team's newest venture – or adventure back through time. Sitting there with your little white diner cup of brew, you might as well be eight years old and back in your granny's house – both offer netted half-curtains, polished brown tabletops and toasties. The only link to the outside world of yuppie coffee culture and its minimalist aesthetics is the familiar acidic tastebud-twang that is 3fe coffee.
I'm clinging onto what is now strangely my comfort-in-a-cup as I attempt to take in my surroundings. Eschewing what some might say has become the homogeneity of Dublin's coffee shop scene, Daniel is a radical little outlier styled on the wood-panelled, comfy local pubs of yore. I know this because the till is a high-top bar that I had to peer over to order my pint of Bulm-… I mean, Americano. I quickly decide not to ask for my usual almond milk for fear of being laughed out of the village. There are few things on offer here (isn't there a saying about "doing one thing and doing it well"?). You can have a coffee, tea, a toastie, or something sweet like a brownie or much-recommended Bread 41 pastry. Absolutely zero notions are allowed through this door frame, thank you very much.
I'm undoubtedly supposed to feel refreshed and at ease here in this retreat to the good ol' days of unpretentiousness, but I'm actually just confused. "Am I now a barfly?", I ask of my friendly cup, which is curiously resting on a 3fe beermat. Silence. Honestly, I'm just not getting the desired pub vibes – no question about it, this is my granny's house. I'm surrounded by faded china dog figurines and steel teapots. There's a shelf of mini Colman's yellow mustard jars and Worcestershire sauce bottles, and multiple scarves and jackets are hanging from hooks along the walls (owners unidentifiable as I am the only customer here).
ADVERTISEMENT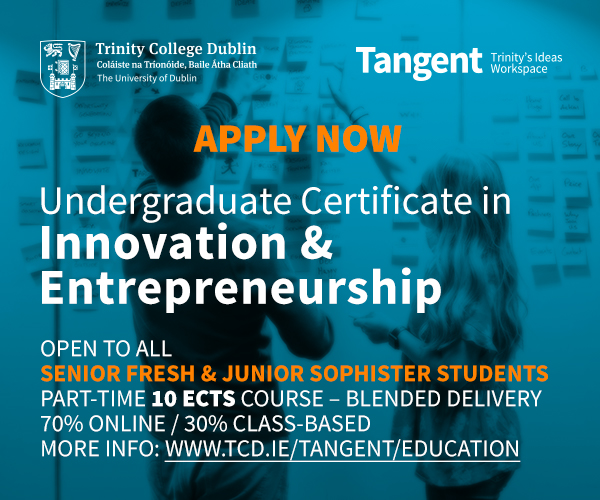 The unsettled nature of this inner dialogue is further compounded by the conflicting choice of background music: it's an unplugged, swaying sound with a lethargic bass, strangely reminiscent of the stuff playing in those disorientating tea tents you somehow end up in on the last night of Electric Picnic, sipping chai cross-legged and wondering why you can only find this place at night time. My granny wouldn't approve.
I'm going to make a call here and say that Daniel just needs time to find itself and to hone its identity. It's early days, and it certainly is an exciting and novel idea for a cafe. Someone told me that it serves an accompanying Mikado biscuit on your saucer here – a promise I was sorely disappointed to find untrue. Maybe it comes with the tea. At least I can report that the coffee's good! Although we knew that already.