As various high-profile artists continue to announce big gigs in the coming year, I contemplated the seemingly perpetual influx of musicians performing in Dublin. The reality of how expensive the occupation of being a music fan dawned upon me as I attempted to stretch my month's rapidly dwindling student grant to unfeasible lengths. My partiality to stadium rock has certainly enriched my life, but its impact on my bank balance has been considerably less positive. While you may still spend time considering whether those The Cure tickets are worth a potential eviction, there are also plenty of ways to experience live music without breaking the bank.
The Ruby Sessions, an acoustic music night held every Tuesday in the conveniently located Doyle's, is an excellent option for music fans. With entry costing only €7, the proceeds of which go to the Dublin Simon Community, The Ruby Sessions are guaranteed to provide a thoroughly enjoyable night of live music. At each session, four different acts perform intimate sets in one of Doyle's ambient, candlelit rooms. It is inevitable that regulars at The Ruby Sessions will at some point discover an artist who will later go on to gain widespread recognition, as they have previously hosted successful international acts such as Mumford & Sons, Rodrigo y Gabriela and Ed Sheeran, as well as some of the biggest names in Irish music, including Kodaline, Hozier and The Corrs.
If you prefer a more interactive live music experience, The Grand Social's weekly Jazz Jam is definitely worth attending. Whether you intend to make music with other musicians, or if you just want to sit back and appreciate the tremendous musical talent of those around you, Jazz Jam is the perfect opportunity to meet like-minded people and enjoy your favourite jazz tunes in a refreshingly uninhibited setting. It is essentially a celebration of everything jazz-related, expressed through the performance of original compositions and boisterous jam sessions alongside the classics of the jazz genre. Jazz Jam is hosted every Monday in The Grand Social's ballroom and it is free to attend.
ADVERTISEMENT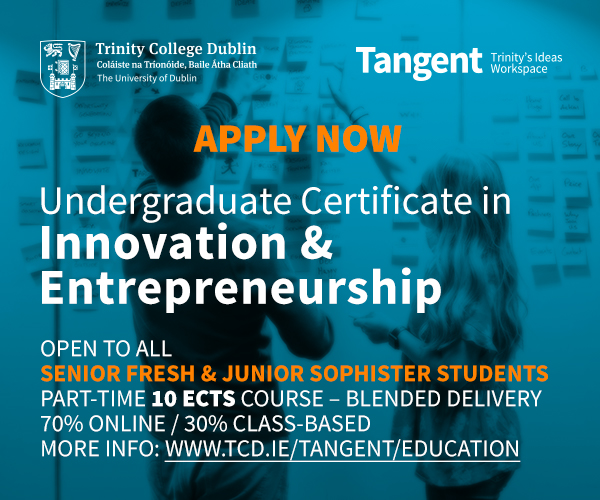 If you just want to sit down for a relaxing pint and enjoy some live music while you are at it, you need look no further than Crowbar Presents. Happening every Monday, Tuesday and Thursday night and free of charge, Crowbar Presents is one of the greatest things that The Button Factory's cosy bar has to offer. What the venue lacks in size, it makes up for in atmosphere, and it provides a perfect opportunity to discover new artists and learn about local talent. You never know what you are going to get at this gloriously eclectic event, with the ample mix of musicians who have previously played there including everybody from rock to soul to world music artists.
To discover the new musical acts waiting to break into public consciousness, go to The Midnight Hour, a regular music night which is held in Whelan's. The venue is a vivacious hub, combining dependably sticky floors, a large variety of excellent craft beers and the best that music has to offer. It might be a wise investment to pop into Whelan's before The Midnight Hour begins and explore (or have a few pints), as entry is only free before 10.30pm. The Midnight Hour plays a vital role in supporting new and local talent and presents its audience with a live showcase that includes both a main and support act. After you have soaked up the spectacular sounds that this event has to offer, it is worth slipping onto the dancefloor and enjoying one of Whelan's many club nights, which will keep you dancing to The Smiths until the night's end.