Tonight, some of the city's brightest new talent will take to the stage in Drop Dead Twice as part of Folk It Up. Promised to be a "lyrical masterclass", the concert is being run by Applaud – one of the most exciting businesses to come out of Trinity in recent years. Headlining the night is Oscar Blue, Ryan Cahill and Mulcahy.
Oscar Blue, a folk-singer songwriter and Trinity student is a rapidly rising star of the Irish music scene. Shaping the folk music landscape alongside other artists like David Keenan and Lemoncello, he is one to watch in the coming months. With two new singles, "Silhouettes" and "Madrugada" under his belt, he has recently reached over 100,000 streams on Spotify.
The poignancy and substance of his music belies the fact that he is just 20 years old. Despite his youth, he is an old hand at songwriting, beginning to write his own music at the age of just 11. If you want a taste of captivating instrumentalism and intimate lyricism that encapsulates both simplicity and profundity, Oscar Blue will not let you down.
ADVERTISEMENT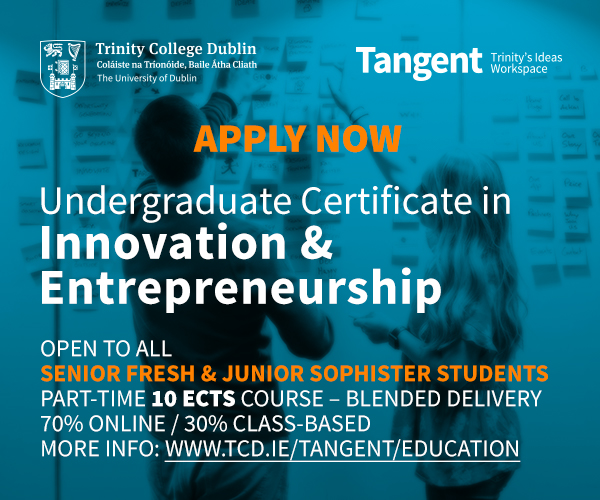 Dublin based singer-songwriter Ryan Cahill will also perform. Cahill picked up the guitar for the first time at the age of 21. A true talent was instantly realised, and he has been performing ever since. He built his musical reputation through YouTube covers before his foray into original songwriting.
His debut EP Ghosts was released earlier this year, showcasing his fantastic sense of melody and ability to express emotion through his music in the rawest of forms. His voice combines the gravel of Tom Waits with the passion of Freddie Mercury, and his wide variety of influences range from Bruce Springsteen to Otis Redding. He is well-known for his live performances which are full of passion and humour, with a quality of onstage banter that could give any stand-up-comedian a run for their money.
Tramore native singer-songwriter Mulcahy will also play. With his debut single "Listen" now out, and plans for the release of his EP Dear Anna, things are just starting to kick off for him within the music scene, and this performance will be an excellent opportunity to catch a glimpse of him before his inevitable rise within the Irish folk music ranks.
Citing artists such as Glen Hansard and Damien Rice as influences, Mulcahy is carrying the flame of a solid tradition of Irish folk artists. He also draws inspiration from musicians like Justin Vernon and Ivor Amor, providing an exciting eclecticism to his work. His music is marked with a sense of tranquility and beauty that is bound to culminate in a captivating and emotional live experience.
Tickets are €6.01 and can be found on Eventbrite.