Meanwhile, Rummage Until Combined, an exhibition by Dublin-based artist Eileen O'Sullivan, opened on October 25th in the new space of SO Fine Art Editions at Powerscourt Townhouse. Arriving at the event, I was excited to witness the launch of O'Sullivan's first solo show, the first exhibition to be shown in this new space. The venue was packed with students and young artists, a crowd that mirrored O'Sullivan's fresh, vibrant work.
The exhibition makes a striking first impression, with its large canvases and powerful colour palette. One standout piece, "Living With A Painting", depicts a scene defined by the colour pink. The almost fluorescent pink is positively vibrant against muted green and orange paint. The piece is abstract in style, but there is something unquestionably domestic about the scene. This is a common motif within the exhibition.
The outlandish, wild colours that are characteristic of O'Sullivan's pieces are used to depict private, everyday moments. Speaking to The University Times, O'Sullivan said that she began work for this exhibition with the idea that each painting "had to have a table in it to find a level of comfort and togetherness". The finished paintings do not all contain images of tables, but a sense of almost familial togetherness runs through each piece, tying the exhibition together seamlessly.
ADVERTISEMENT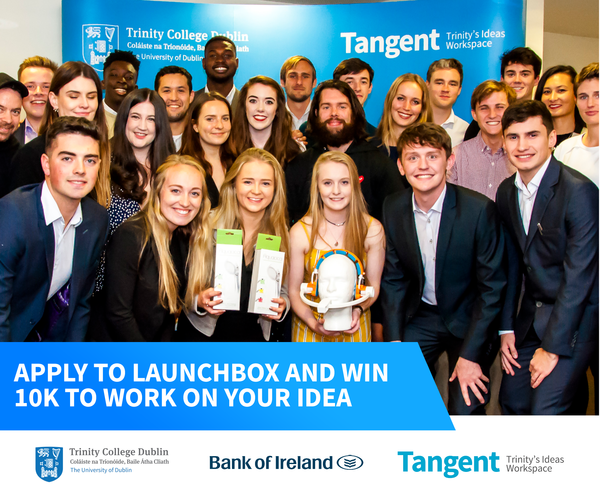 Working from a combination of photographs taken on her iPhone and pictures from old family photo albums, O'Sullivan creates abstract representations of comfortable, domestic moments. "Curtain Number Nine" perfectly portrays the inside of a teenager's bedroom: leafy suburbs beyond a heaped duvet, half-drawn curtains and novelty fairy lights. The familiar scene is cut in half by a thick, pink line. "Anchored in Space" is similarly representative of domesticity and tactility, revealing a richly colourful image of a woman on a sofa covered in layers of blankets and throws.
These paintings, like so many others within the collection, have the unmistakable mark of family, maternity and femininity. O'Sullivan, after having her picture taken with her mother and sister, told The University Times that "it's one thing trying to push an image across, but I'd like my work to have a feminist underpinning to it. I'd love if my work captured that energy".
Although O'Sullivan graduated from the National College of Art and Design (NCAD) a mere three years ago, she has won a number of awards and has been described by RTE as one of the 10 most notable Irish painters under the age of 30. Despite impressive critical acclaim, she remains, like her work, down-to-earth: "I just love the material of paint. My favourite bit is when something is fun." Meanwhile, Rummage Until Combined runs until November 22nd and admission is free. The exhibition, with its bold palette and scenes of comfort, is defined by a sense of fun. Simply put, every painting in this show is a joy behold.