Dublin University Hockey Club (DUHC) secured a second win on the trot in Division 1 of the Leinster League at the weekend, easily seeing off the challenge of Portrane and returning home with a 5-1 victory. Trinity's hockey players have now scored 10 goals in two games.
DUHC started well, Tom Cole getting their first goal from a short corner after 10 minutes. Portrane retaliated with a goal of their own soon after, knocking the wind out of Trinity. The visitors made plenty of errors in the next 25 minutes but settled down again as the first half wore on.
Sustained pressure on the Portrane circle led to their second goal of the game, courtesy of captain Patrick Temperley, who deflected the ball home from a short corner won by Julian Foley. Five minutes later Trinity were up by two, Foley's ball across the Portrane goal tapped home by fresher Daniel O'Donovan at the close of the half.
ADVERTISEMENT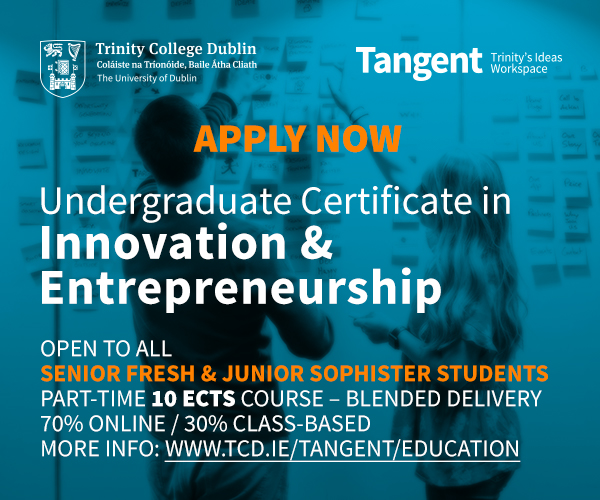 DUHC kept up their dominance for the duration of the second half, and Temperley got his second of the game from close range. Portrane came into the game after this, with a strike partnership featuring two former Pakistan internationals posing questions to Trinity's rearguard. The visitors, to their credit, did well to soak up the pressure, centre-back Calum Morrow particularly impressive.
Trinity's attackers regained their impetus and after missing some good chances their hard work paid off, as with 10 minutes to go Eric Prehen got himself on the scoresheet.
Despite missing Samuel Boggio and Harry Craig, DUHC will take great heart from the result and the performance that went with it. After a slow start to the season, Trinity are looking more settled and a crop of freshers are beginning to settle into the team, and last week's win, coupled with a Mauritius Plate win in intervarsities the week before, will put wind in their sails coming into the winter months. DUHC will be seeking a hat-trick of league wins when they take on an in-form Clontarf in Santry this Saturday.