Since Eatyard closed in late September, we've all been left waiting impatiently for its return. Hopes were fading fast and that it would be the summer months before diners could once again enjoy what has turned into one of Dublin's most popular outdoor spots.
The cold weather, however, has proven no deterrent to the hardy folks on Richmond St, as the casual dining experience has undergone a festive makeover for the month leading up to Christmas.
Providing us with a winter wonderland experience right in the heart of the city, the space has been transformed into Yuleyard. Decorated with Christmas trees, fairy lights and tinsel – coupled with Christmas tunes on repeat – it is like stepping into Dublin's very own North Pole.
ADVERTISEMENT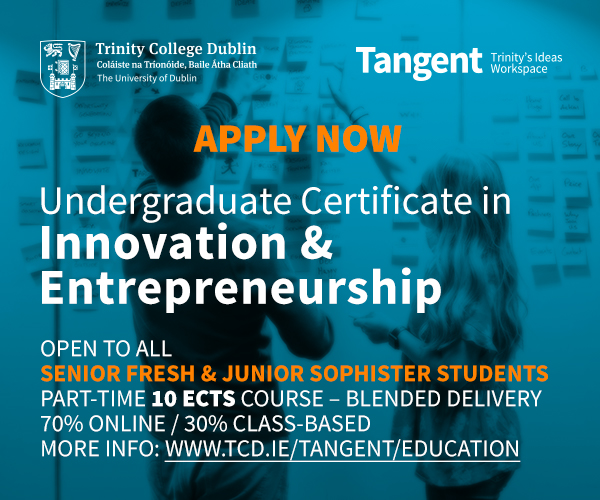 While previously Eatyard has taken on crisps and cans, tasty treats and Irish alcohol giants, Yuleyard is arguably its most extravagant and ambitious transformation the space has gone under. Resembling a Christmas market, the market will have delicious foods on offer from favourites such as Box Burger, Lucky Tortoise, Meltdown, Flamin Marvellous Bratwurst and the Big Blue Bus. Luckily, Yuleyard will be around right up until December 23rd, giving you plenty of time to peruse at your own pace and come back again.
In keeping with the festive theme, the drink options are abundant. Baileys have their very own stand, providing moreish hot chocolates with generous amounts of sweet toppings, or if you want something a bit stronger, the classic Baileys and ice. The decadently lit Schweppes Alchemy bar also features with a long list of exciting cocktails. Choose from a list of Christmas classics with a twist, like a Hot Toddy featuring the brand's new Muscovado mixer, and festive-sounding concoctions such as the Merry Marg, Jingle and Tonic and Mistletoe Mischief. With so many options to choose from, nestledown in one of the cosy, fairy-light-lit nooks and crannies and indulge away to your heart's content.
Yuleyard will also provide endless entertainment to further immerse you in the festive spirit. There will be screenings of Christmas classics, festive craft workshops and food demonstrations taking place over the next few weeks. As well as this, a pop-up craft fair and farmer's market, which will be selling Christmas delights will take place every weekend. Perhaps the biggest novelty is the announcement of Caravan Karaoke, which can be pre-booked through their website. The inside of the caravan is a magical tinsel haven and is perfect for a small Christmas-celebratory excursion with work colleagues or friends. Speaking of celebrations, Yuleyard is also catering for Christmas parties, with lots of different offers for groups of all sizes available on the website.
One might question the opening of an outdoor market over the Christmas period, given that Ireland's climate at this time of year more often resembles monsoon season rather than a picturesque English village dusted with snow. The venture is prepared for all eventualities, however, with hot water bottles available for rental for a mere €5.
More importantly, the Christmas market is for a great cause as Yuleyard will be fundraising for the Dublin Simon Community for the duration of the Christmas market. There is no better chance to get into the Christmas mood than to indulge in festive food and drinks alongside warm wood burning stoves and live music. Get down to Yuleyard before December 23rd – it's most certainly not one to be missed.