If Provost Patrick Prendergast was to do any justice to the concept of an annual review, he could hardly have excluded mention of one of the most seismic events in the College's recent history, Take Back Trinity.
Noting that "students successfully protested against a supplemental exam fee in the Take Back Trinity campaign", Prendergast noted that the movement "helped transform college life". While of course that seems like an elementary observation, it also happens to be a correct one.
In the context of a rare reversal of a College Board decision and the granting of voting rights to the president of the Graduate Students' Union (GSU), it is fair to say that the dynamic surrounding College decisions has been upended in the wake of the campaign.
ADVERTISEMENT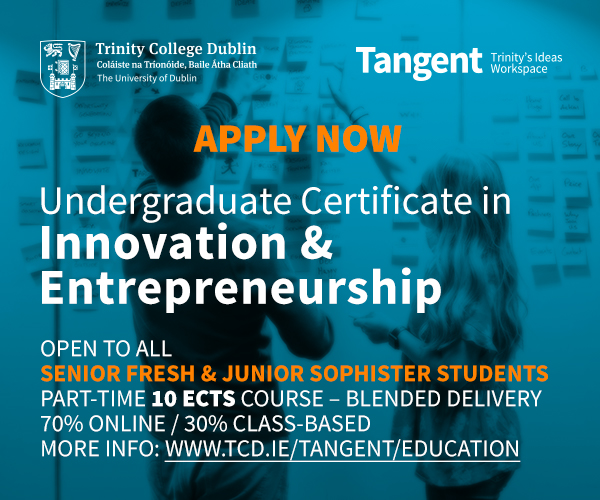 Most of all, however, his comments are yet another sign that he's more of an astute politician than students give him credit for. Sure, he was forced to accede to every Take Back Trinity demand, but there are many leaders who'd have felt the winds of change much later than he did. Considering students occupied the campus for days on end, he's come out of all this looking rather well.
That said, if these comments are the Provost trying to take credit for the Take Back Trinity movement, it's quite hilarious. It is similarly galling to see him point to the student partnership policy as something that was central to the resolution. The driving force behind Take Back Trinity was a disconnect between the interests of students and the policy of the College – and if that doesn't demonstrate the abject failure of this supposed "partnership" policy, nothing will.
It was in some ways inevitable that the Provost would eventually try to twist the narrative in his favour. But the progress that has been made – just a few weeks ago this Editorial Board wrote that students are at long last being seen as legitimate stakeholders – will be unravelled if the Take Back Trinity movement is remembered as anything other than a defiance of his authority and a reversal of a pattern of decision-making that has costed students for nearly a decade.