Charlie Haughey's resignation speech as Taoiseach before the Dáil is one of the most famous political moments in Irish history. The address before a packed chamber is not notable for a sudden and uncharacteristic admission of guilt or apologies for damage caused by the disgraced Taoiseach.
Rather, it is remembered for his invocation of the famous line from Othello: "I have done the State some service. They know't. No more of that." The speech, which was otherwise unremarkable, was a flawed attempt at the obligatory final act of a politician's career: legacy building.
Patrick Prendergast, despite persistent protestations to the contrary, has always portrayed himself as a political figure during his term as provost. It is perhaps appropriate, therefore, that in his final "State-of-the-College" address before the completion of his term, he attempted to begin the same process.
ADVERTISEMENT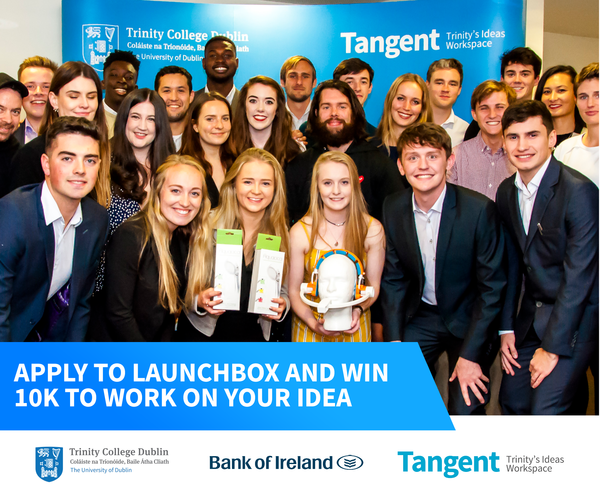 The speech, which was otherwise unremarkable, was a flawed attempt at the obligatory final act of a politician's career: legacy building.
His address, which included a full-throated defence of his controversial commercialisation strategy and was peppered with the sort of idealistic endorsements of publicly funded education that have long been absent during his tenure, wisely avoided any further tone-deaf praise of the Take Back Trinity protests that courted controversy last week.
However, the most galling and overt example of spin in last night's speech came with his dismissal of the importance of rankings systems. With Trinity recently cascading out of the top 100 in both the Times Higher Education and QS rankings, Prendergast dismissed both as "reductive" and argued that they "undervalued" the work being done in Trinity. He contended that the rankings system missed the core mission being pursued by Trinity, of "advancing the cause of a pluralistic, just and sustainable society".
While this is undoubtedly a heartwarming and endearing vision of university, it is radically out of step with both reality and Prendergast's own worldview over the past eight years.
Trinity's battles with rankings under Prendergast's stewardship have been well-publicised and the College's continued slide down these tables will, rightly or wrongly, colour the provost's legacy. Indeed, Prendergast's own actions have long implicitly recognised the value of these systems of assessment, with a Rankings Steering Group, chaired by Prendergast himself, established in 2016 to try and arrest the rapid decline of the College's reputation.
Prendergast himself expressly recognised the value of rankings in an interview with The Irish Times in 2016, telling the paper that "people do make assessments based on these rankings, and we can't bury our heads in the sand about it". Arguing the contrary now is a cynical and conceived attempt by the provost to avoid the tarnishing of his legacy by one of Trinity's most pressing issues – and one that he has never been able to adequately tackle.
Furthermore, if Prendergast truly believes – and it seems unlikely – that the value of rankings tables is overrated, then the entire future of one of Trinity's successful alternate methods of funding, internationalisation, is at risk. Prendergast, rather astutely, identified the full fees paid by international students as a central cog in his plan to plug the gap left by falling public spending on third-level education.
The enormous success of this project has been a massively lucrative endeavour for the College, with The University Times recently revealing a 110 per cent increase in the number of international students attending Trinity between 2011/12 and 2017/18, which has gone some way to bridging the gap left by the failure of successive governments even contemplate the adequate funding of third level education.
However, this strategy, more than any other source of funding identified by Prendergast, is massively reliant on rankings. One of Trinity's main attractions to international students has always been its ability to compete in terms of academic reputation with the bigger, but more expensive, universities in their home countries.
For many, Trinity represented an extremely attractive option, both academically and financially. However, if the College continues to slip in the rankings, and its performance remains stagnant, languishing outside the top 100, irreparable damage will be done to Trinity's ability to attract these students. Other European universities, which can boast cheaper fees and superior academic reputations, will quickly outflank Trinity.
Prendergast's statement therefore represents more than a cynical attempt to brush away an embarrassing aspect of his tenure as provost.
Prendergast's statement therefore represents more than a cynical attempt to brush away an embarrassing aspect of his tenure as provost. It is a deeply irresponsible and self-interested threat to the College's financial stability.
To Prendergast's credit, his tenure as provost has been accompanied by an almost unprecedented lack of interest or foresight in the higher education sector on the part of the government, and his ability to keep Trinity relatively financially stable in that time has been a credit to him. However, it is rather late in the day to diminish the importance of rankings systems now at the end of a tenure that has been rightfully characterised by them.
For Prendergast, however, last night's speech is more damaging to a personal brand that has, up until now, never shirked the challenge posed by rankings.