A significant part of last week's Trinity College Dublin Students' Union (TCDSU) council or at least much more than those attending would have expected, was spent debating the merits of having the weekly union email available in Irish as well as English.
With the union's budget deficit dominating proceedings, this was raised as a discussion item to the effect that TCDSU could reduce translation costs (a grand total of €15 per A4 page of translating) by removing the Irish-language option in the email. Following a lengthy heated debate between various attendees, the proposal was abandoned, and TCDSU will continue to provide its weekly email bilingually through Oifigeach na Gaeilge Cúnla Morris.
To students, College life in recent times has felt increasingly like one long drawn-out debate about finances. Given the state of funding in Trinity and in colleges across the country, this debate is essential, and as long as the current crisis remains the conversation will have to continue.
ADVERTISEMENT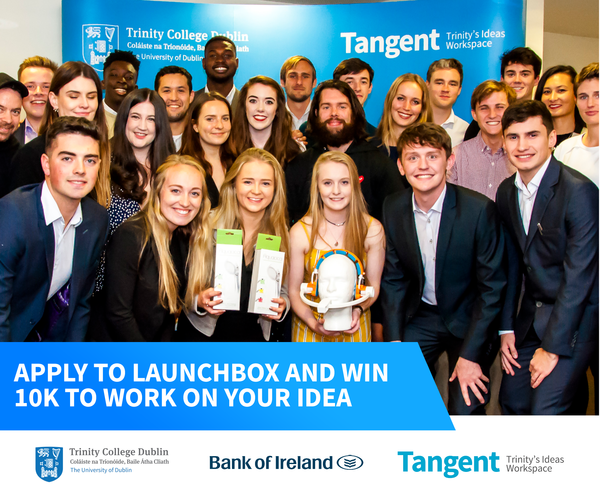 However, this particular point feels like part of a separate and less pressing debate, one that goes back much further in our history, essentially on the value of the Irish language. To speakers of all backgrounds, this debate is becoming increasingly tiresome. From being presented as a point of contention on manufactured TV panel discussions, to being generally ridiculed on a daily basis in the pages and comment sections of online publications, there has been in recent years an increasingly negative tinge to the discourse surrounding our national language, where an onus is placed on speakers to justify and demand respect for their basic right to live through their first language – and the state's. This is often linked to a particular post-colonial dynamic in Ireland's relationship with its own culture, but it has become concentrated in recent years as the language has appeared to grow in areas such as Irish-medium education.
There has been in recent years an increasingly negative tinge to the discourse surrounding our national language
The debacle at council last week was another manifestation, if a seemingly innocent one, of this lack of regard for the Irish language. Among the arguments made against the discussion item was the idea that this was an "essential service provided by the union". But the argument doesn't need to go as far as that. More striking than the necessity of the service is how basic it is. If Oifigeach na Gaeilge, constitutionally mandated to meet "the needs of Irish speakers in College", should not as part of their job be making available as Gaeilge one of the sole points of contact between the union and many of Trinity's increasingly disenchanted students, then the question follows: what should they be doing at all?
It's entirely appropriate that the students' union of a state-funded university should present itself as being available through the first official language of the state. Unfortunately, such a statement usually prompts the contention that Irish isn't, in fact, the country's first language and that its designation as such in the constitution spawned from both delusion and the political motive of distancing Ireland culturally from Britain.
There's merit to the latter argument – and equally to the former, only if it is taken that Article Eight in the constitution was intended to be a reflection of the linguistic reality of Ireland in 1937. However, it's more accurate to say that this was an aspirational provision. It wasn't supposed to reflect an alternative reality of a would-be monolingual country that reluctantly spoke English when necessary. The designation of the Irish language solidified the new state's duty to respect the most fundamental aspect of any country's culture, and to compensate for the disregard paid to it historically.
It's not a radical proposition that TCDSU should be similarly aspirational in policy. It's not as if students and their representative unions are unacquainted with this notion, given their role in some of Ireland's biggest political shifts in recent decades. There's no reason why they shouldn't be at the forefront of Irish language visibility, which is fundamental to the life of any language.
There are people in College who were raised bilingually, if not monolingually, for the first few years of their lives. An Ghaeilge is their first and native language
More important than its aspirational element, TCDSU's (as well as Ireland's) constitutional responsibility to offer protection to the language and service to its speakers is recognition of an unavoidable reality – Irish speakers exist. There are people in College who were raised bilingually, if not monolingually, for the first few years of their lives. An Ghaeilge is their first and native language, and for a state-funded university not to give this fact the most basic level of recognition would be a dereliction of its duty to those students.
There are many others who, although not raised through the language, nevertheless speak it on a daily basis. Some actively view this as a fundamental aspect of their Irish identity, others merely as part of their everyday reality without any overarching motivations. Equally, there are many among the College community (and indeed across the country) who are keen to improve or regain their Irish language ability – and a simple bilingual email outlining the weekly goings-on of College life, enabling the normalisation of the language through its visibility, is one of many examples of ways in which such people can engage with Irish.
This raises another important point. Regardless of individual relationships with it, the Irish language is an inherent component of broader Irish identity. That's not to say that one person is any more or less Irish for their ability – or lack thereof – to speak it. It would merely be disingenuous, if it is accepted that cultural identity is an important facet of who we are, to regard the indigenous language of a place as not warranting protection and respect. Other elements of culture and identity are more malleable – national narratives are moulded by those in power, and new flags and anthems can be chosen by the same group to reflect and solidify these shifts. Language, as an organic and living manifestation of the identity of a place and its people, is more fundamentally part of culture than manufactured and politically useful symbols can ever claim to be.
This may seem a rather grandiose argument in the context of the mere translation of a students' union email. But last week's debate was another instance of an increasingly common trope, wherein justification is demanded for the simple requirement of the protection of a fundamental and truly indigenous facet of this country's culture. There's nothing wasteful about offering simple, and inexpensive, protection to the language.
That such a minute detail should prove contentious, and be picked on in with such scrutiny among the mass of genuinely significant expenditure by the union, shows that within our College as well as throughout the country, more needs to be done to advance the discourse and attitudes around a fundamental aspect of Irish culture.