Dublin University Ladies Hockey Club (DULHC) picked up their first points of this year's IHL 2 campaign at the weekend, scoring three unanswered goals after conceding early against University College Cork (UCC) in Santry. A brace from Ailish Long, and another from Susie Osborne, helped Trinity to a 3-1 win and moved them into third place in Pool A.
The first goal of the match came after just nine minutes, as UCC's Christina Dring linked up with Aoife Collins in a dangerous area following a rapid counter-attack. Collins's low shot found the backboard to put Trinity on the back foot early on, leaving them facing a third consecutive defeat in the league. But the home side quickly put pressure on UCC's back four, as Sally Campbell failed to keep a well-worked chance on target from a dangerous position.
After a number of superb saves from Trinity keeper Isabel McGovern to keep UCC from running away with the match early on, DULHC picked up the first short corner of the game. Ellen O' Donnell got a pad to Long's drag flick, but it wasn't enough to prevent the powerful shot from finding its way to the back of the net. With the match now level and DULHC's momentum growing, it looked like only a matter of time before the home side would pick up another.
ADVERTISEMENT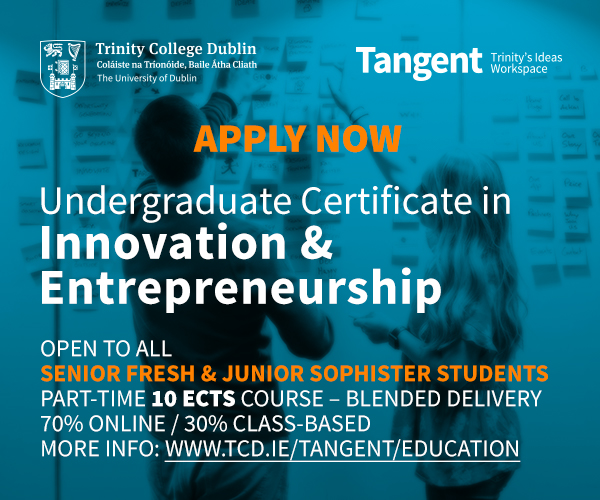 A quick run from the edge of the circle by Erica Markey almost put UCC behind for the first time, but O'Donnell managed to prevent a certain goal late in the quarter. Following a number of missed short corners from both sides to end the first quarter, the game slowed down as neither side threatened the goal and the ball was dominated by the midfield. A UCC yellow card gave Trinity their best chance of the third quarter to go ahead, but they failed to convert despite the numbers advantage and finished the quarter still level at 1-1.
The second and third quarter were fairly uneventful compared to the fast-paced first period. Markey nearly put Trinity ahead a few minutes into the second quarter but O'Donnell managed to keep her shot out. Trinity were awarded a short corner early in the third quarter but nothing came of it.
Things heated up again early in the fourth quarter, with fast attacking play from DULHC putting pressure on the visiting defenders. Just five minutes into the quarter, DULHC earned themselves a short corner, which found its way through to Susie Osborne at the back post. With the goal gaping, Osborne deflected the ball home to break the deadlock and give Trinity a coveted advantage. UCC responded almost instantly, picking up a pair of short corners, but Trinity's defensive line remained disciplined and prevented an equaliser throughout the spell of pressure.
With time running out, UCC began to take too many risks with the ball, which culminated in a dispossession in a dangerous area by Trinity. The ball found its way through to Long, who rifled a cross towards goal, which took a deflection off a defender before hitting the back of the net to make all three points certain.
It was Trinity's first win in the IHL, and will undoubtedly give Brian Scully's players huge confidence. Competing on two fronts, DULHC need to take all the points they can in both divisions, and they continued their good form on Sunday in Division 1 of the Leinster League with a 3-0 win over Avoca, thanks to goals from Clodagh Fullston, Louise McCoullum and Amy Buttimer. DULHC are still unbeaten at provincial level after seven games, and have only conceded one goal.