A close-fought match in College Park yesterday afternoon ended in another disappointment for Dublin University Association Football Club (DUAFC) and a narrow 1-0 defeat to IT Sligo in the Colleges and Universities Football League (CUFL).
What went on to be a competitive game started, nevertheless, with a distinct advantage for Sligo. In the first few minutes they dominated possession, and tight passing and footwork, by Roland Anderson and Brandon Manus on one flank and Niall Brennan on the other, put the visitors firmly in control. Two narrowly missed headers and three well-executed corners in the first five minutes kept DUAFC wedged in their own half.
As Trinity rallied defensively, they left themselves far less prepared to negotiate an attack. This was made clear when Niall Barr pulled off an impressive run that landed him within shooting range of goal. A clear lack of support, though, left him unable to do much about it.
ADVERTISEMENT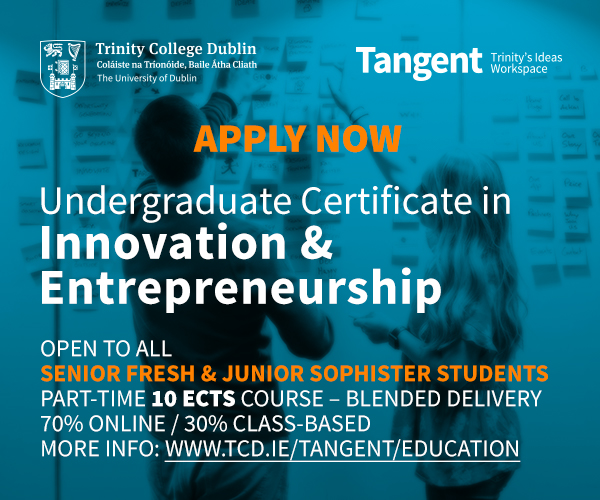 Fortunately for Trinity, they seemed to collect themselves after these scares and their ball retention improved. An omnipresent Jason Boateng was everywhere in DUAFC's midfield, which helped to solidify a defence that held Sligo off from breaking into the hosts' half. However, it wasn't until about 20 minutes in that Trinity started to get some opportunities of their own. These they failed to capitalise on, and Sligo proved themselves more than capable of keeping things tight at the back.
A lull in the game ensued, during which both teams found difficulty in pressing home whatever advantage they found. Passes became longer and more aerial as attempts to run the ball through the centre produced only inconclusive scraps. In what became a running theme throughout the match, both sides became increasingly physical, resulting in a number of nasty mid-air clashes. One, involving Trinity's Rory Nairn, halted play for several minutes. Despite the pace of the game, Trinity managed to penetrate deep into Sligo's half on more than one occasion and set up promising shots on goal, even if none were to be rewarded.
Heading into half-time Trinity's composure began to falter and a distinct lack of coordination set in, as passes frequently went astray and the visitors began to pepper DUAFC's goal. Keeper Devin Connolly made a number of acrobatic saves.
Trinity came out into the second half more aggressively, but it was Sligo that continued to produce the better chances. Through Brandon Manus came close with one in the 50th minute, it was Gary Higgins's effort five minutes later that delivered the first and only goal of the game. As the ball broke loose from a poorly placed pass on the halfway line, Higgins outpaced Trinity's Shay Doherty and swept the ball on the run into the bottom corner.
DUAFC, seeking an equaliser, created some promising opportunities, with Ronan Hanaphy and Peter Healy coming close, but as the clock ticked on DUAFC began to leave gaps at the back as they pushed to level the scores. Sligo's Ryan O'Reilly, with superb ball control and wriggling athleticism, came close on a number of occasions.
Despite another good chance for Hanaphy – and a red card issued to a Sligo player – DUAFC failed to level the scores before the end and in the end, the whistle blew on a 1-0 loss. Richie Maguire's men currently sit bottom of the Premier Division North in the CUFL, and results will need to improve if they are to avoid relegation.