Scottish singer Nina Nesbitt appears set to perform at Trinity Ball later this year, after posting a now-deleted tweet that said she was scheduled to perform in Dublin as "part of trinity ball".
The tweet came after a list of tour dates was released on Nesbitt's Instagram on Monday, which included a performance in "Trinity Hall" on April 12th, 2019. The post has since been replaced by another, which does not include details of a performance in Dublin.
Trinity Ball will take place on April 12th next year.
ADVERTISEMENT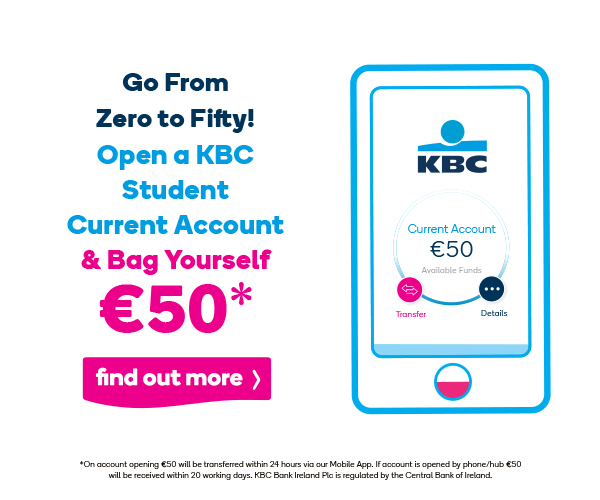 The line-up of next year's Trinity Ball has not yet been revealed by Trinity Ents, or by MCD, the company that organises Trinity Ball.
Trinity College Dublin Students' Union (TCDSU) Ents Officer David Flood declined to comment.
Nesbitt was also scheduled to perform at Trinity Ball in 2014, but pulled out before the gig. This time, Nesbitt's show was listed as part of eight dates on a tour of the UK and Ireland. Named after her upcoming album, The Sun Will Come Up, the tour will visit seven cities in the UK, with one date in Dublin.
Nesbitt has previously supported Ed Sheeran on his world tour, and has written songs for Jessie Ware. To date, her song "Stay Out" has been her most successful release, peaking at 21st on the UK singles chart in 2013.
The apparent mistake by Nesbitt follows a similar error from George Ezra last year, when the singer included a tour date of Dublin, Trinity Ball, in an email sent to his fans.
At the time, then-TCDSU Ents Officer Jonah Craig refused to confirm whether Ezra would play or not. When the line-up was eventually revealed, Ezra was listed as the headline act.
In October this year, students launched a petition to get the date of Trinity Ball changed. Following concerns that the date – April 12th – was too close to exams, students requested that the date instead be changed to the last day of the exam period. The current date falls on the last day of teaching, one week before the exams begin. Trinity Ball is traditionally held on the Friday of the last week of term.
Speaking to The University Times last month, Flood said that the date of Trinity Ball is set by the College Board and that it is not possible to be changed. The date is set every year for the year ahead.
As part of the Trinity Education Project, students across College saw major changes to the academic year structure, with Christmas exams introduced. Students will have 10 weeks of class in their second term, with one reading week and one week for studying between the final week of class and the beginning of exams.