Sheila Greene and Sean Barrett have been elected Pro-Chancellors of the university, following the announcement of Stanley Quek's appointment to the position earlier this month.
Provost Patrick Prendergast made the announcement this evening, during an address to students and staff. He announced the appointment of Quek during a visit to Singapore on November 2nd, meaning the College has three new Pro-Chancellors.
Barrett, an Irish economist and one-time senator, is a former undergraduate and postgraduate from Trinity. He also served as a senior lecturer in the School of Economics and a Fellow of the College. He was elected to the Dublin University constituency of the Seanad in April 2011 but lost his seat in 2016.
ADVERTISEMENT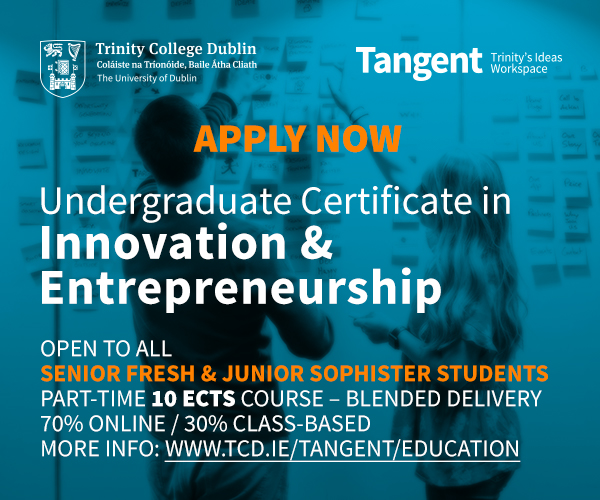 Greene is a Fellow Emeritus and Professor in the School of Psychology. She co-founded the Children's Research Centre as well as the Centre for Gender and Women's Studies.
Prendergast described Quek – Trinity's first Pro-Chancellor from Asia – as "one of Trinity's most dedicated supporters".
Prendergast said Quek's appointment marks "a seminal moment and it's symbolic of the increased global connectivity of our university".
Quek has a lecture theatre named after him in the Trinity Biomedical Sciences Institute (TBSI).
The role of Pro-Chancellor is "the highest accolade the University can bestow", according to the College's website. The Pro-Chancellor acts on behalf of the Chancellor when they are absent from the College. Trinity's panel of Pro-Chancellors has now reached its maximum of six Pro-Chancellors.
Trinity's current Chancellor, Mary Robinson, was appointed Chair of the Elders – an international organisation of peace activists and human rights advocates – at the beginning of the month.
Robinson has served as Trinity's chancellor since 1998 and is only the third chair of The Elders since it was founded in 2007 by former South African president Nelson Mandela.