Members of Dublin University Harriers and Athletics Club (DUHAC) have claimed silverware in the first event of the Irish University Athletics Association calendar, the intervarsity Road Relay Championships.
The competition was held at Maynooth University's South Campus on Saturday, and involved teams of runners running legs of varying lengths of a one-mile loop.
The ladies' A team claimed Trinity's first road relays silverware since 2012, coming second behind Dublin City University (DCU). Finishing in a time of 34 minutes and 15 seconds, the team – consisting of Caron Ryan, Sorcha McAllister, Clíona Murphy and Claire Rafter – ran a close race that ended with a heated sprint between Rafter and the final runner of the team from University College Cork (UCC).
ADVERTISEMENT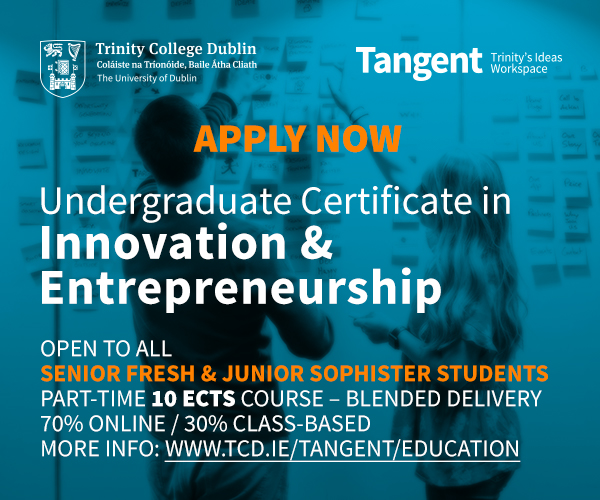 In a press statement, captain of the ladies team Sorcha McAllister said: "Today was a brilliant day for DUHAC ladies and a testament to the hard work so many of the girls put in every week down on College Park. A silver medal at University is no mean feat and bodes well for competitions later in the year particularly, cross-country."
"This was the first medal a trinity ladies team received in six years which just shows the talent we have here in DUHAC", she added. "We have such depth in our teams with both the 'B' and 'C' teams placing well in the results table. Overall it was a very successful and happy day for DUHAC ladies!"
Last year's ladies harriers captain, Clíona Murphy, who flew in from her Erasmus in Germany to compete in the race, said in a press statement that "it's great to finally have a medal from national road relays for the first time since I've been running with DUHAC. It was 2012 the last time DUHAC ladies placed in the medals table at this event and we've been really unlucky with a string of 4th place finishes in the last few years".
"We have a strong new group of first years, whose influence today was key, especially on our team", Murphy added. "Road relays is one of my favourite weekends of the athletics calendar, and it's an excellent start to the year."
This success comes on the heels of a win at the Colours road relays held earlier this month. This was the first time in several years that the Ladies team had won the competition.
The first of the travelling men's contingent of four teams, meanwhile, finished 11th overall in a race dominated by DCU, who took gold, silver and bronze. In a press statement, captain of the men's team John Moroney said: "I'm happy with the result, the standard was so high, and we were very unlucky with injuries, so our A team was a bit under-strength, but there were some really encouraging performances, so the squad is looking good for cross country."