Trinity College Dublin Students' Union (TCDSU) will allocate funds to the improve wheelchair access for sports clubs, using money provided by the Higher Education Authority (HEA).
James Bryant, the Strategy Officer of Dublin University Fencing Club (DUFC), proposed the motion at TCDSU council this evening. The motion was seconded by TCDSU Officer for Students with Disabilities Laura Beston.
Bryant and Beston are seeking funding of €17,497 to pay for equipment, coaching, training and a travel bursary for athletes.
ADVERTISEMENT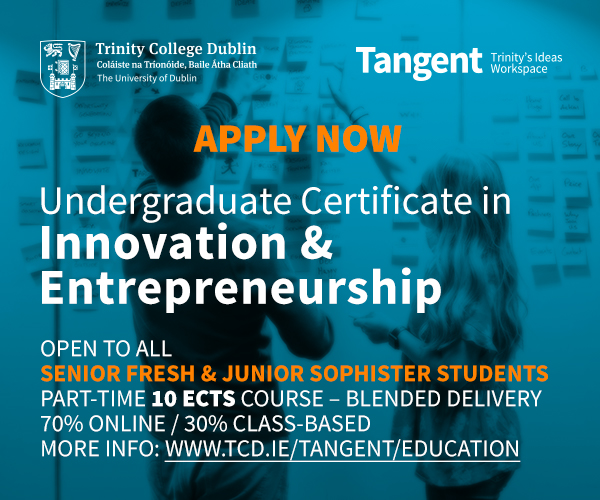 Speaking at council, Bryant said he hoped to see wheelchair fencing "fully integrated as a sport in Trinity with no segregation".
Bryant said allocating funding to the project – which has not been introduced by any other colleges around the country – would locate Trinity as a "centre of excellence".
After the motion passed, it was discovered that council did not meet the quorum of 132 students. As this was not raised before the motion by a member of council, the result of the vote remained valid.
The HEA fund, which is controlled by TCDSU and the Graduate Students' Union (GSU), can only be spent on one-time, non-recurring costs, and cannot also be spent on services which the College should also already be providing.
Bryant stressed that the fund should not be conflated with the union's current budget deficit.
TCDSU President Shane de Rís spoke passionately in favour of the motion, stating "This is exactly what the HEA fund is there for. Please support this, I'm looking forward to a great wheelchair fencing team coming out of Trinity in a few years".
The improvements to access will likely be implemented this year. The motion also stipulates that a joint review of the changes made should be carried out next year by Trinity Sport, TCDSU and DUFC's Wheelchair Fencing Officer.
In an interview with Trinity Sport in April 2017, Bryant said that introducing wheelchair sport in Trinity is a priority in order to "allow students with limited mobility a chance to test themselves in a highly competitive sporting environment". Aside from the fencing club, Trinity does not have a wheelchair sports team.
The College has made efforts in recent times to improve the accessibility of several buildings on campus. In June, concealed, cantilevered wheelchair lifts were installed in front of the Exam Hall and the Chapel in Front Square, which are disguised by a cobblestoned facade.