The launch of the government's plan to tackle gender equality in higher education today has caused a media stir. In particular, the decision by higher education minister Mary Mitchell O'Connor to create 45 women-only professorships – like most proposals that involve affirmative action – was met with controversy.
It's rare that government movement on higher education captures the country's attention, in part because there has in fact been so little in recent years. Today's declaration of action is likely the most high-profile initiative Mitchell O'Connor has introduced since she took up the newly created mantle of higher education minister over a year ago.
The criticisms of Mitchell O'Connor's latest policy have been manifold: some echo a familiar, sexist rhetoric, while others question "positive discrimination" more generally. But many have also been rightly concerned about Mitchell O'Connor's priorities, given the precarious state Irish universities currently find themselves in, continuing to fall as they do down international rankings.
ADVERTISEMENT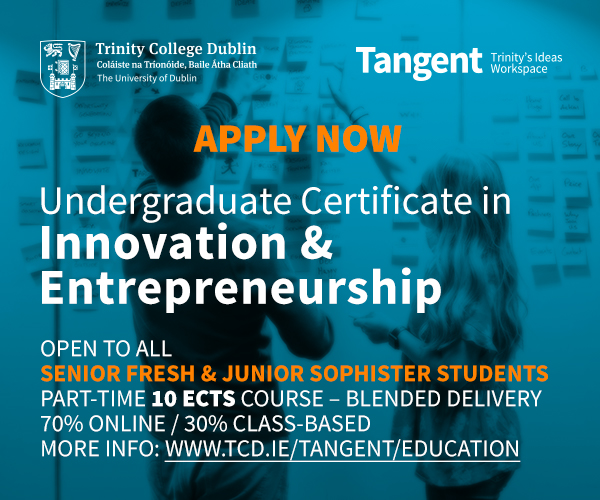 But many have also been rightly concerned about Mitchell O'Connor's priorities
It's not the first time Mitchell O'Connor could be accused of being out of touch. In an interview in The University Times last year, Mitchell O'Connor's answers to so many fundamental questions about urgent matters facing higher education demonstrated little but uncertainty and indecision. The only area on which she spoke with any certainty was gender equality.
It has long been clear that gender disparity in academia is Mitchell O'Connor's pet issue, and her commitment to it is in some ways commendable – she claims that the problem has kept her up at night. No doubt, the matter of female lecturers being passed over for promotions in favour of their male colleagues is entirely unjust. As Mitchell O'Connor herself pointed out today on radio, no university has had a female president since the first, Trinity, was founded in 1592. She also drew attention to the value of young men and women having female role models in universities, which she called "bastions of intellectual strength".
Bold and decisive action is certainly justified. But almost exclusively pouring energy into this feels one note in a time when Irish universities are, in so many other ways, in crisis.
Shouting so loudly about gender equality, while being conspicuously silent on other pressing issues, feels political
It's true that we expect a lot from our representatives. It's not possible for Mitchell O'Connor to please every last student and staff member across Ireland's many higher education institutes. This is especially true given that she assumed responsibility for a sector that was already swiftly fraying. But shouting so loudly about gender equality, while being conspicuously silent on other pressing issues, feels political.
It might be tempting to call Mitchell O'Connor's emphasis on gender equality a mere misjudgement of the situation, but that's somewhat hard to swallow. The Union of Students in Ireland (USI) today welcomed the gender action plan, but it simultaneously noted the lack of any student representatives on the Minister's taskforce. Mitchell O'Connor claims to have done her research, yet she doesn't seem to be listening to student voices. Students want gender parity, but student unions, as well interest groups like Irish Universities Association (IUA) and the Irish Federation of University Teachers (IFUT), have all had one overlapping rallying cry in recent years, and that's been the issue of funding.
Mitchell O'Connor has been dealt a difficult hand, but the financial problems facing universities aren't going to fix themselves. Slow movement on issues like funding doesn't have the same heroic ring to it as ironing out gender injustice, but it is this balanced approach that the higher education sector needs from its minister right now.