As the days become shorter and the nights become longer, it is only a matter of time before campus is enveloped, once again, in the Trinity Debut Festival. Five fourth-year drama students will be taking residency at the Samuel Beckett Theatre as they extend their creative reaches to produce their debut work in a professional Dublin theatre. For the first time in recent years, the festival will see one new show a week, a departure from the repertoire schedule of years gone by. Productions will have more freedom in terms of set and lighting, creating a wider scope for the young directors. We decided to take a look at this festival's listings and chose the ones to watch in the coming weeks.
Matt McGowan opened the festival with Looking Deadly, a comedic look on the institution that is the Irish funeral. Originally produced by Fishamble for the 2016 Dublin Fringe Festival, the show boasted the only Irish playwrights of the festival, giving a colloquial fitting to the humour and setting.
From November 7th to November 9th Simon Geaney will direct Tissue by Louise Page. Tissue is about a woman named Sally, as she comes to terms with her breast cancer and struggles with ideas of femininity. With a small cast of three, the players inhabit Sally, as well as the male and female figures in her life.
ADVERTISEMENT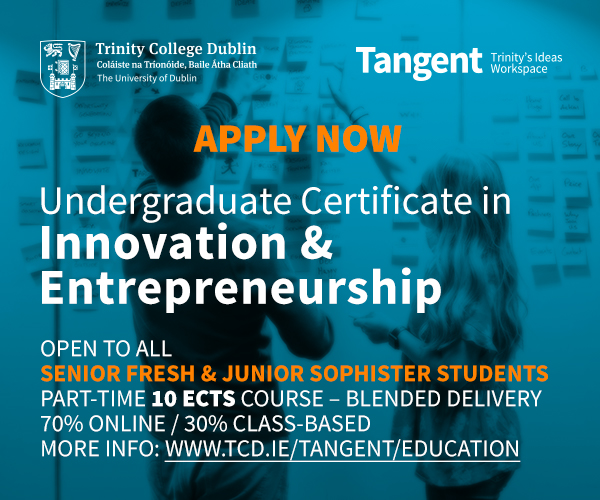 In week 10 comes God of Carnage, directed by Annachira Vispi. The only female director in this year's winter season, the play selected is sure to be somewhat of a departure from the regular debut formula. The play centres on two married couples and takes place in a single room, making it an almost entirely actor-driven production. However, with snide comments and outbursts galore, God of Carnage has the potential to be one of the stand-out productions of the festival.
Up next is The Underground Lovers directed by Austin Hughes. Promising to be a heart-warming run, the drama takes place on a platform at an underground station, as strangers arrive as fast as they depart. Described as a comedy-ballet without dancing, the play is sure to leave audiences laughing and leaving the theatre brighter than they entered.
Closing out the winter season is Rían Hamill with Gruesome Playground Injuries. With only two players, it is the most intimate of all the shows performed as part of this year's festival. However, that does not mean it promises any less in terms of scale or performance, as the play follows a couple as they throw and dodge each other's punches throughout life. Marrying intensity and intimacy, the production is sure to end the season on a high note.