In their first athletics contest of the season, Dublin University Harriers and Athletics Club's (DUHAC) first ladies team clinched their first Colours win over University College Dublin (UCD) in a number of years in the road relays at the weekend.
Competing on the one-mile loop in Belfield, the team of Caitlin Pearson, Sorcha McAllister, Deirdre Nic Cannan and Lydia McCabe finished with a time of 33 minutes and 10 seconds in a tight race against the hosts. For McAllister, the team's captain, this was her first win over UCD in this competition, as she completed her two-mile leg in 10 minutes and 36 seconds, the fastest time in the competition.
Claire Rafter posted the fastest mile time of the women's competition, completing the loop in just 5 minutes and 15 seconds in her first Colours outing for the club. In a press statement, McAllister said: "Since I've been in Trinity we havent [sic] won Colours Road Relays. Today's win are down to the work that's been put in since the start of the year and are really positive as we look now to Intervarsities in a few weeks time."
ADVERTISEMENT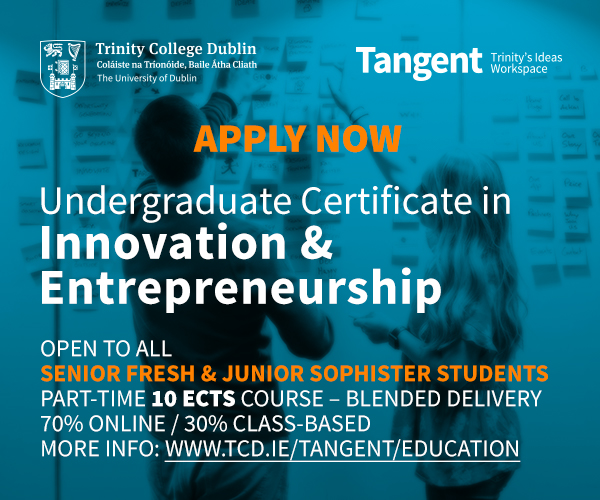 The men's team were unable to make the competition a total victory for Trinity, as they finished second to UCD with a time of 28 minutes and 53 seconds. John Cormican, running two legs to fill in for a teammate, finished with DUHAC's fastest mile time, while Jack Maughan was joint fastest for the two-mile leg. In a press statement, John Moroney, the men's captain, said: "We're really happy with how the teams ran today. It was great to have so many athletes out so early in the season."
Road relay teams are made up of four runners, with the women's teams running one mile, two legs of two miles and finishing with a single mile leg and the men's teams competing over legs of one mile, two miles, three miles and one mile.
Both teams will now look to build on this start to their season at the Irish University Athletics Association intervarsities, which will take place on November 17th in Maynooth University. After such a promising opening to the athletics calendar, DUHAC will hope to improve on last year's performance – which saw both the men's and women's teams finish 10th – at this event.