The Long Stone pub, situated around the corner from Trinity's campus and a popular haunt for College's students, is to close its doors for the final time this weekend, bringing to an end a 264-year history.
According to the Irish Times, the pub is being demolished in order to make way for an 11-storey development being constructed by Irish property group Marlet. The group also bought the adjoining Apollo House, which was demolished earlier this year after being occupied by protestors between December 2016 and February 2017.
Work on the site is set to begin in earnest in the new year, with Marlet intending to begin demolition of the premises with a wrecking ball in January.
ADVERTISEMENT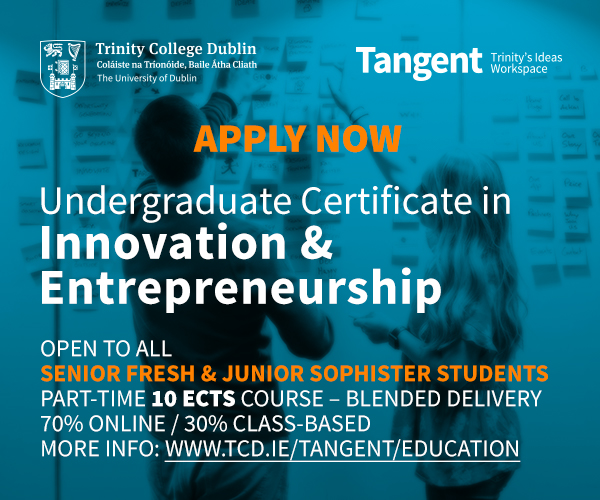 Permission has also been granted for the demolition of the adjacent Hawkins House, which had previously served as the headquarters of the Health Service Executive.
The closure comes at a worrying time for the pub industry in Ireland, with an average of two pub closures per week since 2005 according to the Drinks Industry Group of Ireland. The figures add to an overall fall of 18.7 per cent in the number of pubs in Ireland.
The Long Stone, which is named for the longstones used by the Vikings to signal that they had captured the land around an area, will shut its doors for the final time on Saturday. One of Ireland's oldest pubs, it was first established in 1754 and has long played an important role in college life for generations of Trinity students.
All 15 members of staff employed by the bar have already been transferred to other businesses owned by the Murray group, which has run the Longstone for the past 11 years.
Speaking the the Irish Times following the announcement, manager Dan Ryan lamented the closure of the pub. "We got to know a lot of people around here who were good people", he said. "We knew this day was coming, but when it arrives it is always different. You always feel a bit sad. It's a pity because it's been a good business over a long period of time."
"The Long Stone is a unique pub and will be sadly missed by us and our customers. People loved it – locals and tourist alike. The sale and the redevelopment of this block was always on the cards over the last couples of years, and now the that day has arrived."