Sean Binder, the Trinity graduate arrested in Greece in February on charges of human trafficking, returned to Ireland today after his release on bail a fortnight ago.
According to the Irish Independent, Binder – who was released on €5,000 bail after spending well over 100 days in a Greek prison – was greeted by his mother, Fanny Binder, in Dublin Airport, and said he was "feeling relieved, it's amazing to be back home with my family".
Binder said: "I'm not a hero but I'm not a criminal."
ADVERTISEMENT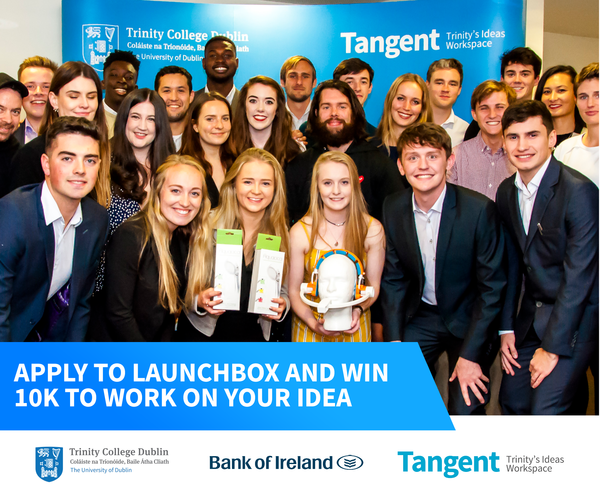 "It's Christmas next week, so it's great to be back but this is not really over", he said. "We have been released on bail but the absurd allegations are ongoing."
Binder was arrested alongside Sara Mardini, another aid worker facing similar charges, as well as two other humanitarians, on charges of human trafficking, money laundering, espionage, and being a member of a criminal organisation. He handed himself in to Greek officials in late August, on foot of an arrest warrant, and was detained at the Chios Island prison.
Before the arrest, Binder worked for the Emergency Response International, a Greek non-profit organisation that provides humanitarian aid during times of crisis and aims to help refugees in Greece. The former student of political science, economics, sociology and philosophy spent more than 100 days in prison before being released on €5,000 bail.
Binder's arrest was widely criticised, and the Irish branch of the Anti-Racism Network launched a petition for his immediate release and for all charges against him and Mardini to be dropped.
Trinity staff and students also condemned the arrest publicly. In an email statement to The University Times in September, Dr Andrew Finlay, an Assistant Professor in Trinity's Department of Sociology and one of Binder's former lecturers said: "I would be astonished if Sean has done anything illegal or untoward." Finlay described Binder as "outstanding in a strong class, notable for his seriousness and honesty, intellectual and otherwise."
Irma Boshorishvili, a researcher at Trinity and member of the Anti-Racist Network, said in an email statement to The University Times: "Sean and Sara should be released, and until then Sean and his mother and Sara deserve all the support that they can get."
The Irish Independent reported that Binder is planning on challenging his arrest legally in the near future.