George Orwell wrote long, onomatopoeic paragraphs about food oozing with unctuous adjectives that tasted like sonorous, textural sound. What spiraling passage of time and memory is the wash of warmth upon the tongue? Or the swim of velutinous liquor into the shivering body? I do not attempt to surpass Mr Orwell, nor could I, but here are some warm drinks that are reasons to hasten and yearn for colder weather.
Turmeric Latte
Turmeric is the next superfood. With medicinal qualities galore, it is hard to imagine it would be tasty. Yet, it would seem that milk can caress it into a whipped and silky yellow lather by a clever barista. Shoe Lane on Tara St is the home of busy break-time coffee runs. It has a pretty serious coffee menu, but is not without a touch of fun. Affogato is a treat in the summer, but a turmeric latte is the relish of the season – small and delicious.
Hot Toddy
Far gone past the stage of merely a cure for a sore throat, a hot toddy has become a sweet luxury for me. In a long glass cup, the golden colour soothes and steams the scent of lemon and cloves around you. The Library Bar on Exchequer St, with its heavy upholstered red chairs and oaken bar, is the old-time atmosphere that beckons brown brogues, an old book and legs crossed by the fire – an image incomplete without a whiskey. We surely all agree.
ADVERTISEMENT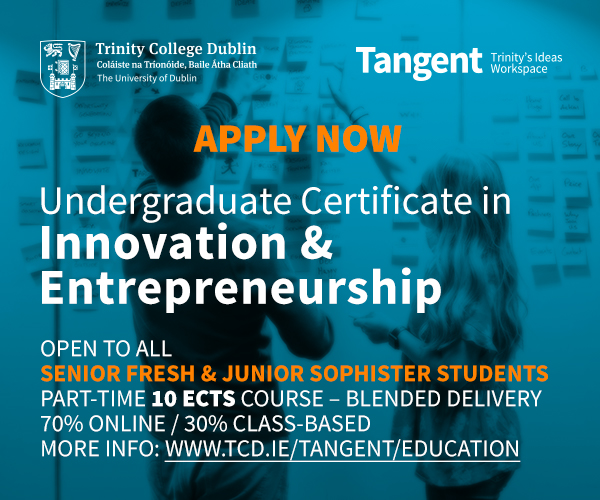 Baileys Hot Chocolate
As if hot chocolate wasn't festive enough, when boosted with a tipple, it becomes decidedly more cheery. The spiked version at Vice Coffee on Abbey St is a creamy concoction of Baileys with light tones of chocolate. It is served at drinking temperature with crushed maltesers on top, and as you proceed, it becomes slowly more rich with the coat of chocolate on the bottom being stirred in. Tempted? You should be.
Bubble Tea
While simply making a cold drink hot feels a little lazy, it cannot be said of bubble tea. When warmed it always captures a lingering sweetness. Though less commonly taken this way, the rose bubble tea at new spot Chewbrew on Aungier St is milky and light. The bubbles might threaten to melt in your mouth, but always stay bouncy, even when warmed. Just let them glide up through the straw and chew like a child.
Christmas Brew Tea
The thought of Christmas is exciting, but not as tingling as the scent of it. Clement and Pekoe's Christmas brew has the all enchanting allure of spices in a tea. The flavour is lighter than its cardamom and cinnamon smell, but the drink still carries the light wash of markets and street lights in the cup. It is the natural warmer for a walk around the city, and calls out to be paired with a carrot-cake biscuit burger with cream cheese inside. Don't be fooled by the rudimentary name. It's delicious.